Why you need a Food Journal NOT Calorie Counting!
June 11, 2019
by Jessica Lewis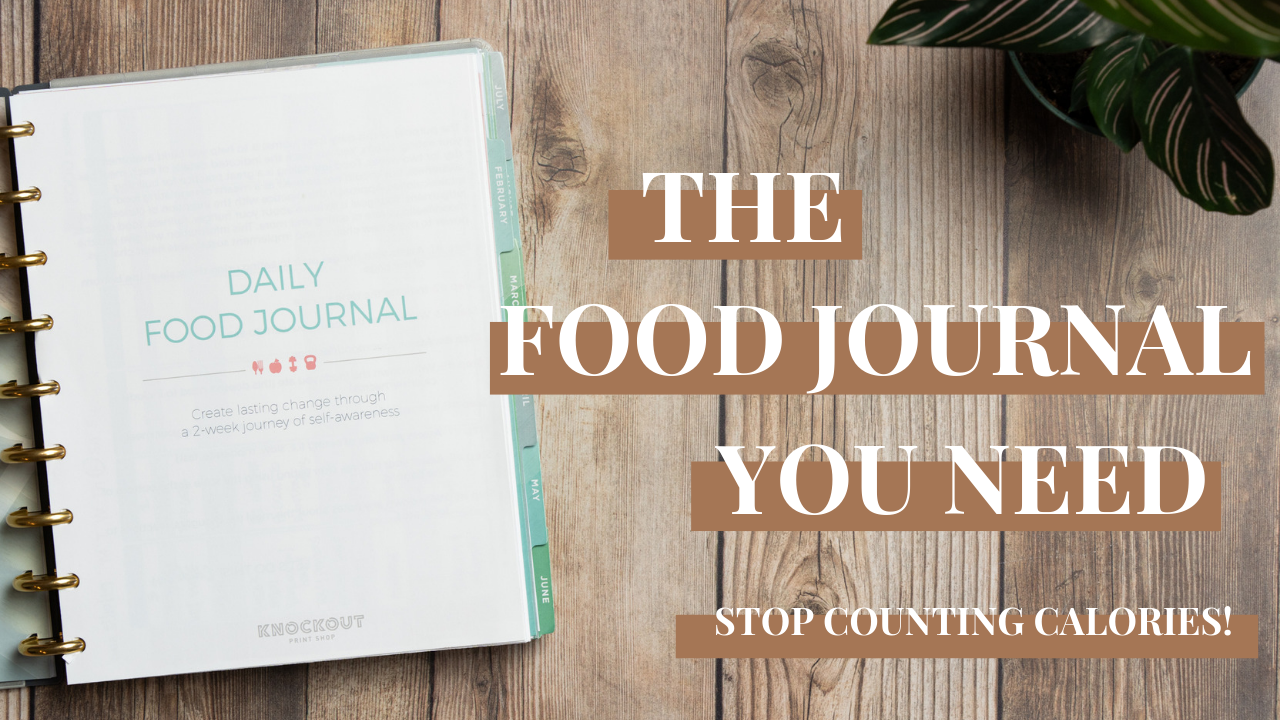 With over 45 million of us on diets each year and our society's health continually declining many of us are in need of some real support & lasting change when it comes to our health! Clearly diets don't work and quick fixes are leaving us worse off than when we started.  
So what are we suppose to do?

Start looking within to build awareness around your eating habits, relationship with food, and why you are continually stuck & frustrated. The answers we need aren't in the next diet, fitness program or app! We have to uncover what is really going on so we can start implementing small changes that are sustainable. And that is where our Food Journal comes in!
Our Daily Food Journal is not like other food journals! We don't focus on calories, macros or points.  I know that might seem crazy in a world that is hell bent on telling you to eat less, workout more and endlessly pursue a desire to be smaller, but we have a different philosophy.*
We strongly believe there is MUCH more value in uncovering your eating motivations, discovering your relationship with food and understanding your habits. When you know WHY you are doing things you can begin to implement strategies to make sustainable changes. Simply logging calories and committing to eating less is a short term bandaid to a deeper issue and long term problem. 
While the types and quantities of foods you eat are absolutely vital to improving your health, before you jump into the next latest and greatest diet pause and look within.  Take the 14 day journey to discover what is truly holding you back from improving your nutrition & health with our Daily Food Journal.
Explore what this tool is all about as I walk you through how to use it & what to do once you have made some valuable discoveries!
 Shop our Food Journal!
*I'm a former clinical psychotherapist, life coach and intuitive eating specialist.  I've worked with countless people helping them overcome disorder eating, work through body image issues and improve their relationship with food.  This tool, our Daily Food Journal, is something I used with many clients in order to support them in discovering the hidden pieces of their eating & emotional worlds that were getting in way of their health & happiness. 
Leave a comment