Training Log vs Fitness Planner
March 23, 2020
by Jessica Lewis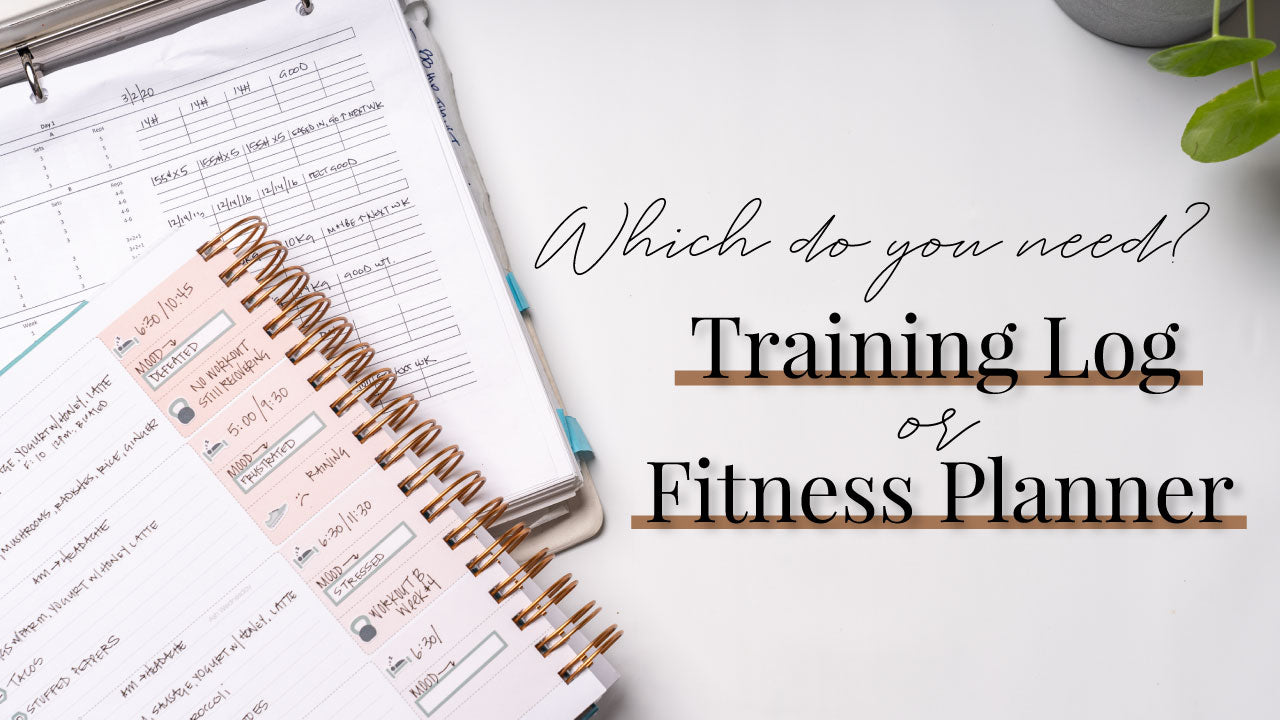 Today I wanted to share with you the difference between a training log and fitness planner.  While most are familiar with what a fitness planner is, using a training log may be a newer concept for some.  Each of these tools have specific purposes and can provide value to your health & fitness journey.
Training Log: 
Track the details of your fitness program
Helps you see your progress & stay motivated
Gives you the data & insight you need to progress safely & effectively with your program
Helps you more effectively work with a coach
Fitness Planner:
Captures the big picture of your health & fitness 
Great for habit tracking
Functions more like a journal 
Check out my latest video to learn more and see my training log & a fitness planner example in action.  
Shop our Health & Fitness Collection!
Leave a comment