KO News: What's new at KOPS October 2019?!
September 27, 2019
by Jessica Lewis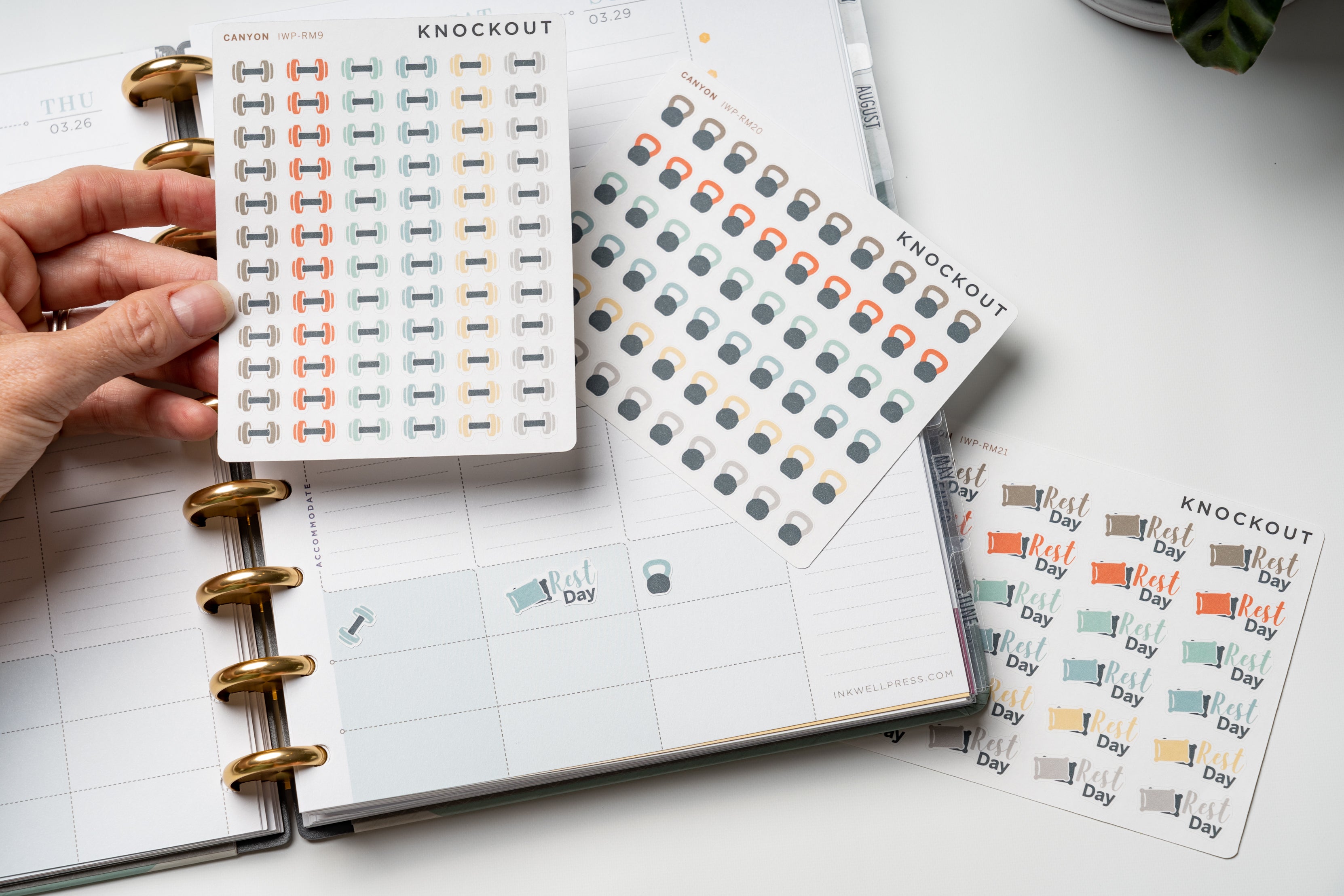 Fall is officially here! Leaves are falling, pumpkin spice lattes are back and sweater weather is quickly approaching (well maybe not 'quickly' here in TN LOL). While I love the heat of summer, I'm pretty pumped for the brisk Fall weather...are you a Fall fan?! 
Not only are the seasons changing, but we are in the home stretch of 2019! There is just 3 months left before we welcome a new year. This is a great time to reflect on the last 9 months and figure out if there is anything you'd like to aim for before the year comes to a close - be sure to grab our Quarterly Reflection (printable or printed).  Three months is a great amount of time to reach a goal, start a habit and more! We'd love to hear what you are working towards! Head over to our FB group and share your goals, focus, etc on our check-in post!
Jess' September Spreads
September was quite a month, but I still got some things accomplished and played around with the layouts a bit.  Check out my latest video "Stressful Month Planning | September 2019 Plan with Me" to see my planner in action last month!
Grab this month's Freebie!
This month we have our popular Knockout Print Shop Shopping List Insert for you in our Freebie section! This is great way to make your wishlist as we release new products and ensure you get everything you need to customize & optimize your planner.  Of course don't forget we also have a WISHLIST feature on our site that makes storing your running list even easier (just click on the white heart in the upper right header to use it)!
Join Phase 2 of our Digital Detox Challenge!
This month is Phase 2 of our Digital Detox Challenge!  Last month we eased into this process by utilizing limits, some usage tracking and focusing on investing our time in higher quality expeirences.  Now it's time to step up our game with Phase 2.  
Head over to our Phase 2 Digital Detox post for details and to join in!
Newest Products in the Shop!
In case you missed it here's what we released in September...
New Release Date!
This month we will have new releases every Friday! Stay tuned for new 2020 Inkwell Press collections!
Shop our Clearance Outlet!
2017 Inkwell Press Clearance is $1.00 per sheet
2018 Inkwell Press Clearance is 60% OFF
Passion Planner Pro Clearance is 25% OFF
 Shop our Clearance Outlet and save BIG! 
Planner inspiration & tips!
This month's videos were all about diving into the new 2020 Inkwell Press Planner and reviewing other awesome planners to help you figure out which planner is best for you in 2020!
And if you are looking for more planner spread inspiration be sure to follow us on Instagram to see Jess' spreads in action! As always you can shop all Jess' favs in the Jess' Favorites Collection! 
Rewards Program!
Did you know we have a rewards program?! If not, be sure to join and start earning points on every purchase you make.  You can find the details here and to sign up simply click the Rewards button on the bottom left of your screen!
Love to Plan, Organize & Connect?
Join our welcoming, fun and inspiring FB Fan club! From planner inspiration, fun polls, exclusive discounts and productivity ideas our FB Fan Club is the place to be for planner peeps! 
Be the first to get KOPS news, including product launches, promos, contest, events and more! Sign up for our newsletter - ps. you get a sweet discount on your next order as your first perk!

*this post contains affiliate links.  We do get a small commission if you use our links*
Leave a comment