Digital Detox Challenge Phase 2
September 24, 2019
by Jessica Lewis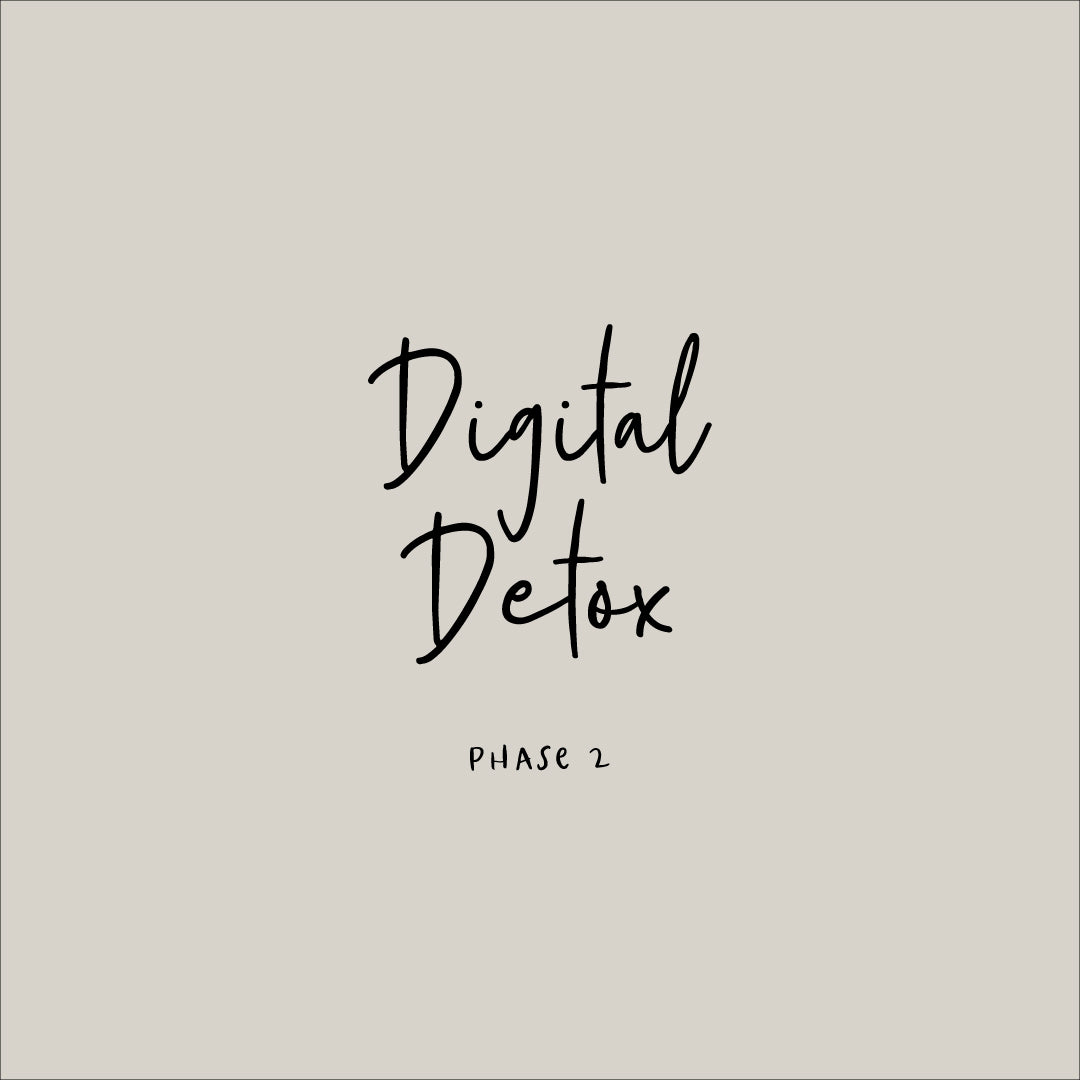 Are you ready for Phase 2 of our Digital Detox Challenge? 
Last month in Phase 1 we focused on getting a baseline of our digital usage, implementing limits on our screen time & certain apps, decreasing usage and investing our time in more high quality experiences.  Hopefully with 30 days to ease into less screen time and build boundaries for yourself with technology you are ready to take it to the next level.
This month we will focus on the following:
Removing as many apps from our phones as possible & turning off notifications (let's bring our phones back to being phones)
Using technology at our computer vs on-the-go via our phones
Setting usage schedules
We are all 'addicted' to the dopamine hit we get from notifications, quick access to info, shopping and more.  It's time to embrace 'less is more' and begin being more intentional with technology.  So...
Step #1 is to remove as many apps as you can from your phone, from Amazon to Facebook and everything in-between, as well as turn of 99% of your notifications. We must disconnect from the easy access to check, click and engage constantly in order to connect & be present in our real lives. 
Step #2 is to commit to using social media, shopping, etc on your computer vs your phone. This will help us focus on being more present as well as force us to be more intentional in how we use our time AND when we use technology (especially social media).
Step #3 is to set usage schedules for things like social media.  For example, I will use Social Media on my desktop only from 1-2pm.  You can craft this commit however you'd like, but our goal is to be intentional and strategic. 
Okay my friends are you ready to take on the challenge and embrace a more focused, intentional, full life?! And remember this is NOT about doing this perfectly, it's about being aware, implementing changes and doing your best to make being present how you show up in your life.
Head over to our Facebook group (intentionally within your new limits) to connect with others working on this process!
Leave a comment