September 2019 Plan With Me
September 27, 2019
by Jessica Lewis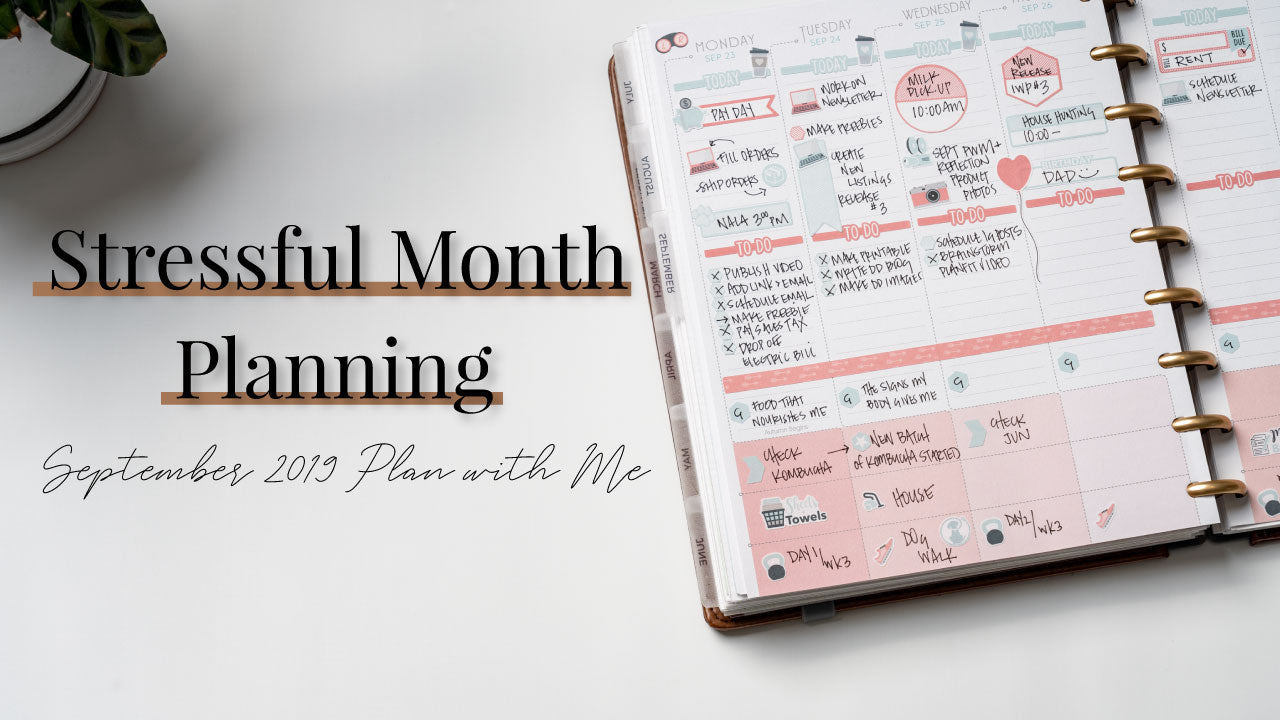 Dang was September a heck of a month?! While it was stressful and overwhelming I did get a lot accomplished and tried out some new things in my spreads this month too.  
September Planner Tweaks:
Cleaned up my monthly, but still needs work
Tried running lists and sectioning the columns of my weekly spreads
Added a little Gratitude section the last week
Sad attempt at color coding LOL
To see my September spreads, hear more about my process and how I used my Inkwell Press Classic this month check out my video below!
*this post contains affiliate links.  If you choose to use our link we do get a small commission from your sale.  
Leave a comment