KO News: What's new at KOPS November 2019?!
November 04, 2019
by Jessica Lewis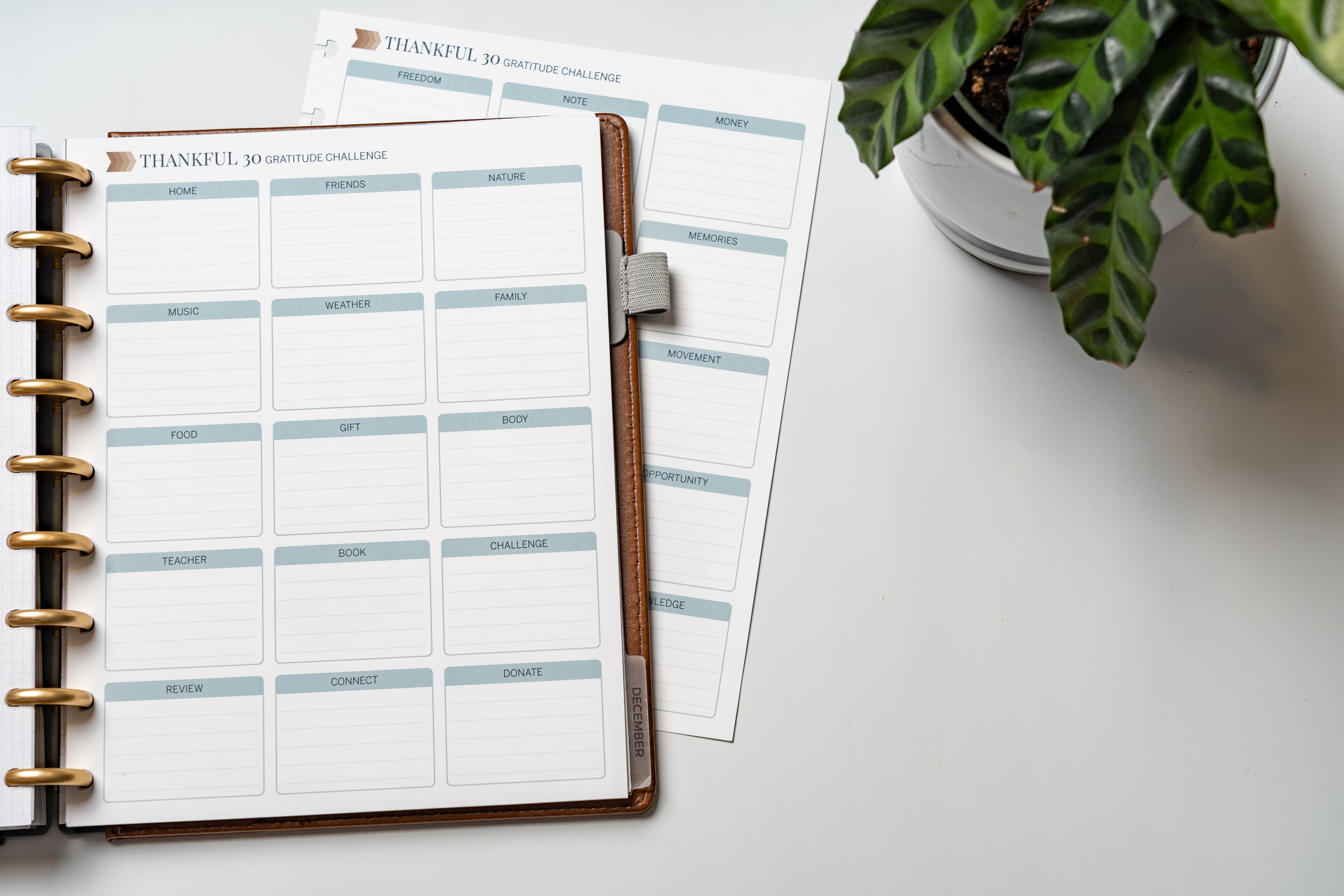 Can you believe there are only 2 months left in the year and the holidays are right around the corner?! I always feel like the last few months of the year just fly by! Time to get ready for the Thanksgiving holiday and embrace sweater weather!
Things to plan for November...
It's time to get those planners ready for November!
Jess' October Spreads
October was a much smoother month than September and lots got done with all my list making! Check out my latest video "Un-Pretty Planning | October 2019 Plan With Me" to see my planner in action last month!
Join Gratitude Challenge!
With the Thanksgiving holiday right around the corner, it's the perfect time for a Gratitude filled month. An attitude of gratitude can transform your life and allow you the mental space for joy & action.
The challenge started 11/1, but you can still join us this month for our daily Gratitude Challenge! Be sure to download the FREE #thankful30 Printable!
Grab this month's Freebie!
If you haven't already, be sure to grab our #thankful30 Gratitude Challenge FREE Printable! Whether you are participating in the challenge or not, this is a awesome guided daily gratitude journal exercise. 
Newest Products in the Shop!
In case you missed it here's what we released in October...
We will continue releasing new collections every Friday in November!
Shop will be closed for Thanksgiving!
While it may seem crazy for an online retailer to close during the busiest shopping day of the entire year, but every year we close for the Thanksgiving weekend. Knockout Print Shop will be closed 11/28 - 12/1.  We appreciate your understanding and support while we take time away to recharge and enjoy some family time.  We will re-open on Monday 12/2/19!
Shop our Clearance Outlet - NEW Lower Prices!
2017 Inkwell Press Clearance is $1.00 per sheet
2018 Inkwell Press Clearance is NOW 75% OFF!
Passion Planner Pro Clearance is NOW 50% OFF!
 Shop our Clearance Outlet and save BIG! 
Planner inspiration & tips!
From videos about goal setting during life transitions to 'how to' videos and more, our October video playlist is full of planner tips & hopefully some insight to help you reach your goals while giving yourself grace!
And if you are looking for more planner spread inspiration be sure to follow us on Instagram to see Jess' spreads in action! As always you can shop all Jess' favs in the Jess' Favorites Collection! 
Gift Cards Available 
Looking for the perfect gift for the planner lover in your life OR maybe you'd love some KOPS goodies for Christmas? Our Knockout Print Shop gift cards are the perfect option!
Rewards Program!
Did you know we have a rewards program?! If not, be sure to join and start earning points on every purchase you make.  You can find the details here and to sign up simply click the Rewards button on the bottom left of your screen!
Love to Plan, Organize & Connect?
Join our welcoming, fun and inspiring FB Fan club! From planner inspiration, fun polls, exclusive discounts and productivity ideas our FB Fan Club is the place to be for planner peeps! 
Be the first to get KOPS news, including product launches, promos, contest, events and more! Sign up for our newsletter - ps. you get a sweet discount on your next order as your first perk!

*this post contains affiliate links.  We do get a small commission if you use our links*
Leave a comment