KO News: What's new at KOPS September 2019?!
September 03, 2019
by Jessica Lewis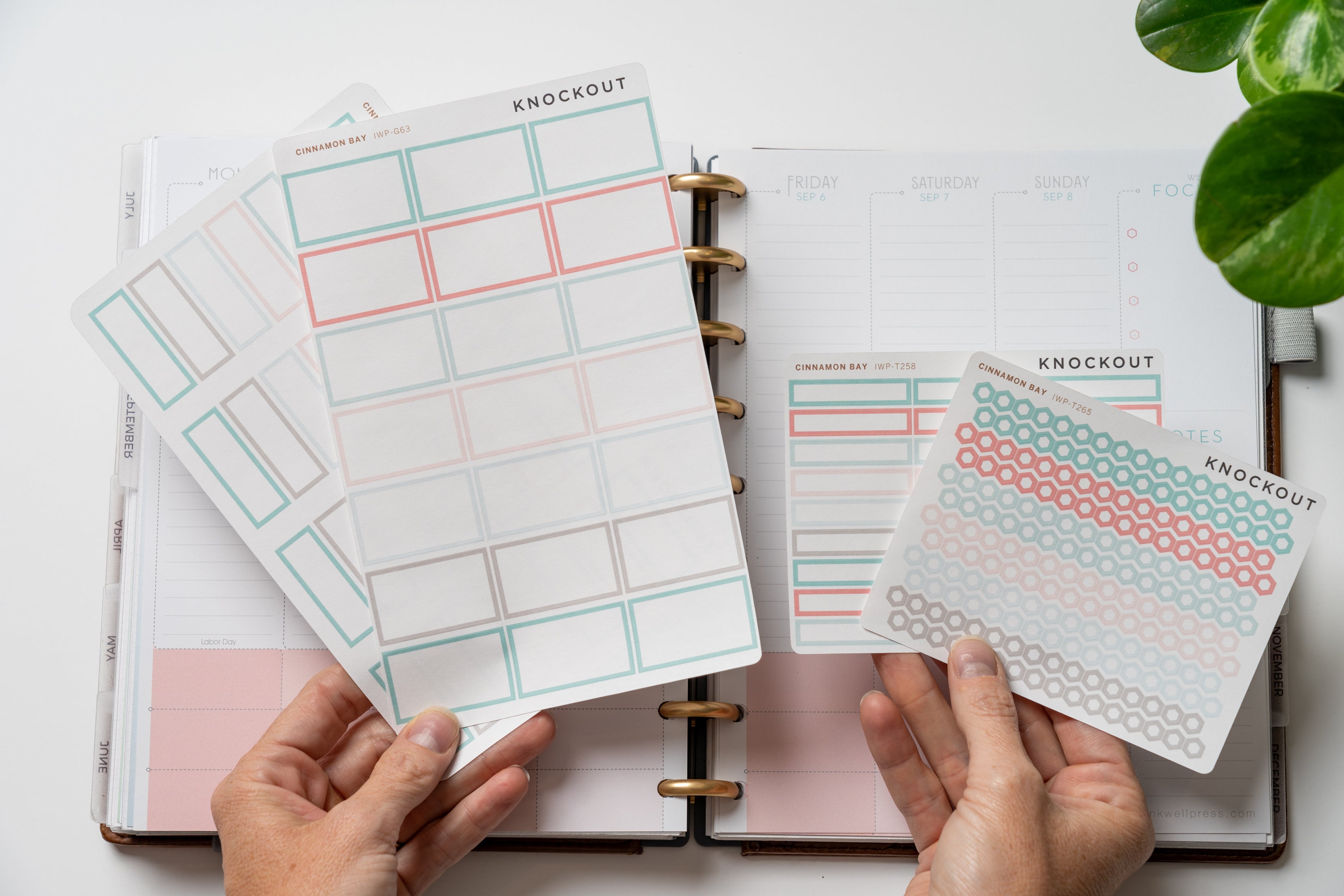 It's September...our favorite month of the year! We have Jess' 39th birthday on 9/16 and Knockout Print Shop's 4 year anniversary on 9/15! Plus the new 2020 Inkwell Press launches 9/4! And all the new 2020 planners seem to be launching this month too!
We'd love to hear what planner you are going to use for 2020! Take our quick survey!
Celebrate with us all month long!
In honor of Jess' birthday and Knockout Print Shop's anniversary we have FREE US SHIPPING on orders $35+ all month long!
Grab this month's Freebies!
Our iPhone Wallpaper Freebie this month keeps one of Jess' favorite quotes in the palm of your hand! "Don't let what you cannot do interfere with what you can do." ~John Wooden.  This quote is a great reminder to shift our focus to possibilities, opportunities and baby steps vs getting caught up in obstacles & fears. Head over to our Freebie section to download it!
Join our Digital Detox Challenge!
This month we are hosting our Phase 1 Digital Detox Challenge to help you reduce your use of social media & technology.  While we all love being connected via social media and the internet, it does take a toll on our health, well-being and productivity.  Together through the challenge we can work to begin to be more intentional about our use!
Head over to our Digital Detox post for details and to join in!
Newest Products in the Shop!
In case you missed it here's what we released in August...
2020 Inkwell Press Collection is Coming!
The 2020 Inkwell Press Disc Planner launches Wednesday September 4th. We ordered the 2020 IWP Coil Bound Flex planner on Amazon and have finished color matching!  Stay tuned we will start releasing our 2020 IWP Collection mid-September!
In the meantime check out Jess' First Impressions video of the 2020 Inkwell Press Coil Bound Flex and get a sneak peek of our 2020 IWP Coordinating Color Palettes!

NEW Passion Planner Pro Collection!
It's time to give our Passion Planner Pro Collection some love so we put our current Passion Planner Pro inventory on Clearance and we will be releasing new & improved listings soon! Is there a sticker you'd like to see for Passion Planner Pro? Let us know!
New Release Dates!
This month we will have new releases every Thursday! Stay tuned for new Passion Planner Pro & 2020 Inkwell Press collections!
Shop our Clearance Outlet!
2017 Inkwell Press Clearance NOW $1.00 per sheet
2018 Inkwell Press Clearance is 60% OFF
Passion Planner Pro Clearance is 25% OFF
 Shop our Clearance Outlet and save BIG! 
Planner inspiration & tips!
Whether you want a peek inside Jess' planning process or need some meal planning tips our August videos have you covered! Plus check out our fun Origin Story video to learn how KOPS started!
As always you can shop all Jess' favs in the new Jess' Favorites Collection! 
Love to Plan, Organize & Connect?
Join our welcoming, fun and inspiring FB Fan club! From planner inspiration, fun polls, exclusive discounts and productivity ideas our FB Fan Club is the place to be for planner peeps! 
Be the first to get KOPS news, including product launches, promos, contest, events and more! Sign up for our newsletter - ps. you get a sweet discount on your next order as your first perk!
*this post contains affiliate links.  We do get a small commission if you use our links*
Leave a comment