April Reverse Plan With Me
April 30, 2019
by Jessica Lewis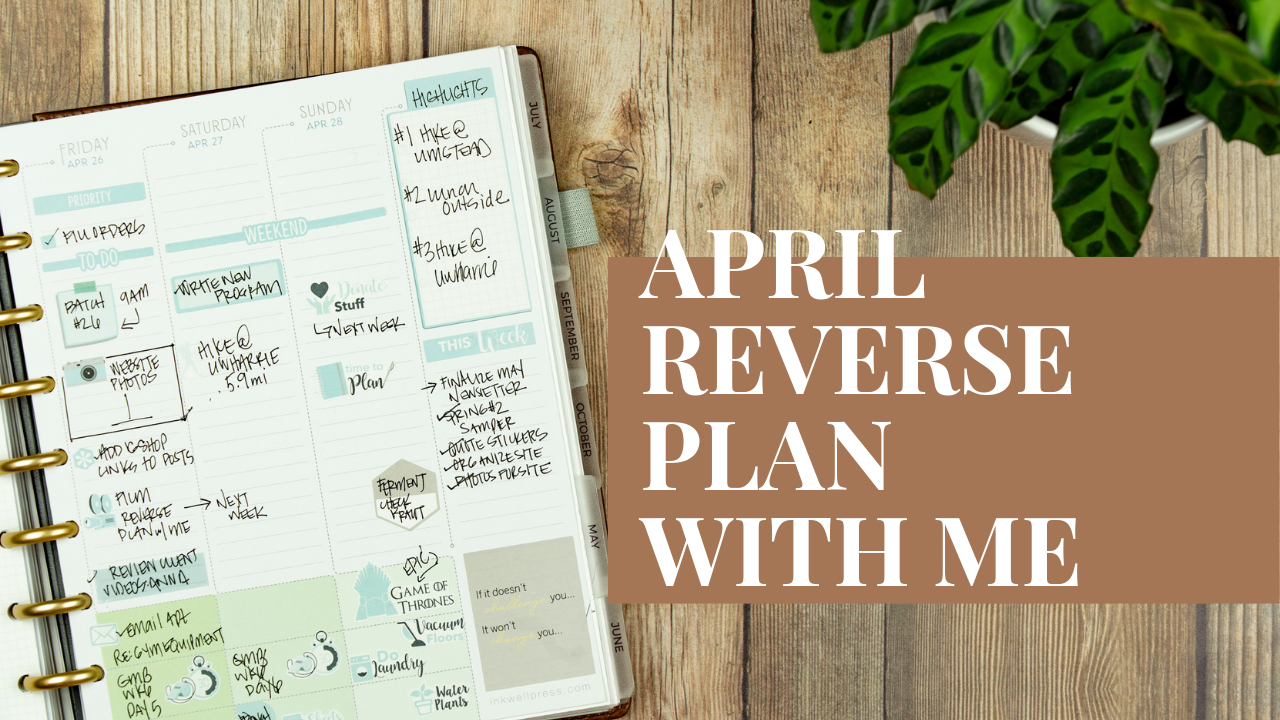 April was an interesting month and my planner spreads definitely reflect it LOL! I played around with a few slightly different layouts each week and I'm still loving using hand drawn boxes for blocking out task. I'm currently not loving the daily boxes check out my "Do I still love my Inkwell Press Planner?" for more on that.
Check out my April 2019 Reverse Plan with Me to see each week's spreads from this month, learn more about why I lay out each week the way I do and why I use certain stickers. 
Shop our 2019 Inkwell Press Collection!
Leave a comment