Using Your Planner for Health & Fitness Success
January 20, 2020
by Jessica Lewis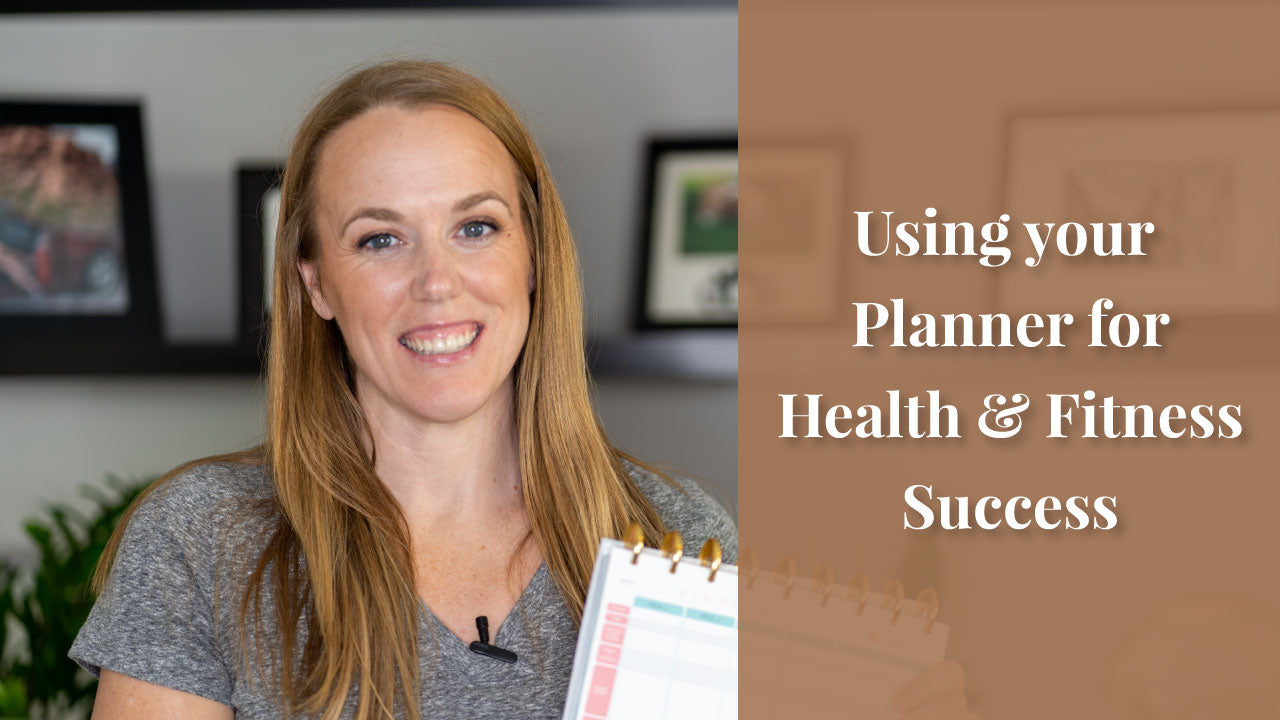 Setting a Health & Fitness goal is one of the most popular New Year's goals and unfortunately I often see people spinning their wheels and getting frustrated with a lack of progress with each attempt.  So I wanted to share with you my tips for using your planner for Health & Fitness success.
#1 Assess
Spend 1-2 weeks tracking the following in yoru planner 

Sleep quantity and quality
Daily movement/activity level
Nutrition/Eating Habits
Exercise Consistency
#2 Analyze
Schedule a reflection session to review and analyze all the data you gathered from your 1-2 weeks of tracking
Once you see clearly where your challenges/roadblocks are, ask yourself the following:

"What is one thing I'm willing to do?"
"What will have the most impact?"

While you want to pick habits that are small and simple, you also want to pick something that ever so slightly nudges you out of your comfort zone
#3 Action
Pick 1-3 actions or habits you will implement and work on (ps less is more here)
Use your planner as a reminder, schedule or more nuanced tracker
Check out my latest video to hear more details on this process!
Your planner can be an excellent support tool in your health & fitness journey! Just be aware of when it becomes a form of procrastination vs a tool for success!
Shop our Food Journal and Health & Fitness Collection!
Leave a comment