Switching Back to a Vertical Planner for 2021
January 05, 2021
by Jessica Lewis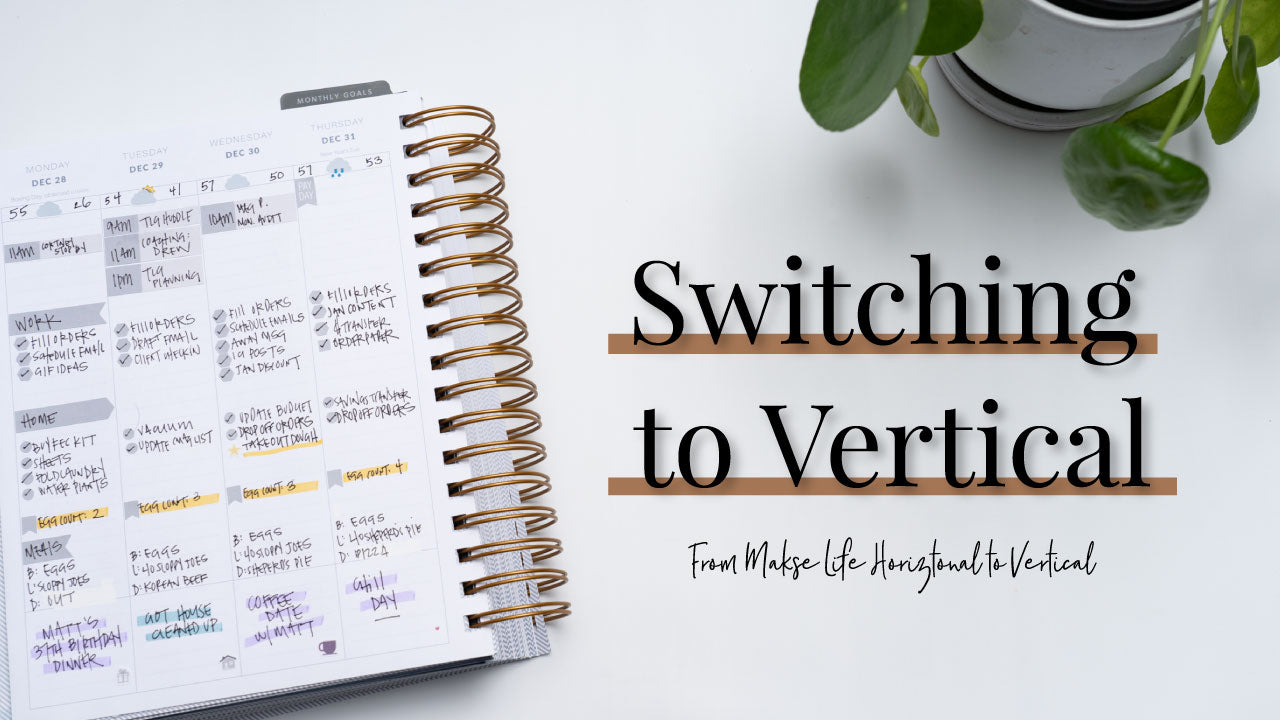 Up until 2020 I was a "ride or die" vertical layout planner. I could never understand how horizontal planner lovers could deal with the week being laid out top to bottom on the pages vs left to right. Then in 2020 I just couldn't find my groove in my new Makse Life Vertical planner and was loving the spreads I was seeing from those using the horizontal so I made the switch & it worked great. 
The horizontal layout worked with my lifestyle in 2020 and gave me the room I needed plan each day without feeling like I was wasting space. I got in a routine dividing each day into 3 columns: one for work to-do's, one for home/personal tasks and the last for time based things.  I had tons of flexibility with the horizontal layout and all year long enjoyed playing around with little tweaks to how I created out my spreads.
Then as I prepped for 2021 I starting feeling drawn to the vertical again. This year I have more things I want to track and plan for so the vertical feels like the right fit. In my recent video Planner Prep for 2021 I showed you how I mapped out how I planned to use a vertical planner. This week I'm sharing my actual switch back to my vertical planner and how it's working so far - 2 weeks in. 
If you are on the fence about which layout will be best for you and simply want to see why this hardcore vertical planner went to the horizontal layout and then went now back to the vertical, check out my last video.
Purchase a Makse Life Planner! Also be sure to check our Makse Life coordinating sticker collection! 
Purchase an Inkwell Press Planner! Shop our Inkwell Press sticker collections! 
*this post contains affiliate links. If you purchase using our links we do get a small commission and truly appreciate your support.
Leave a comment