Planner Prep 2021 | Makse Life Vertical & Inkwell Press Classic
December 28, 2020
by Jessica Lewis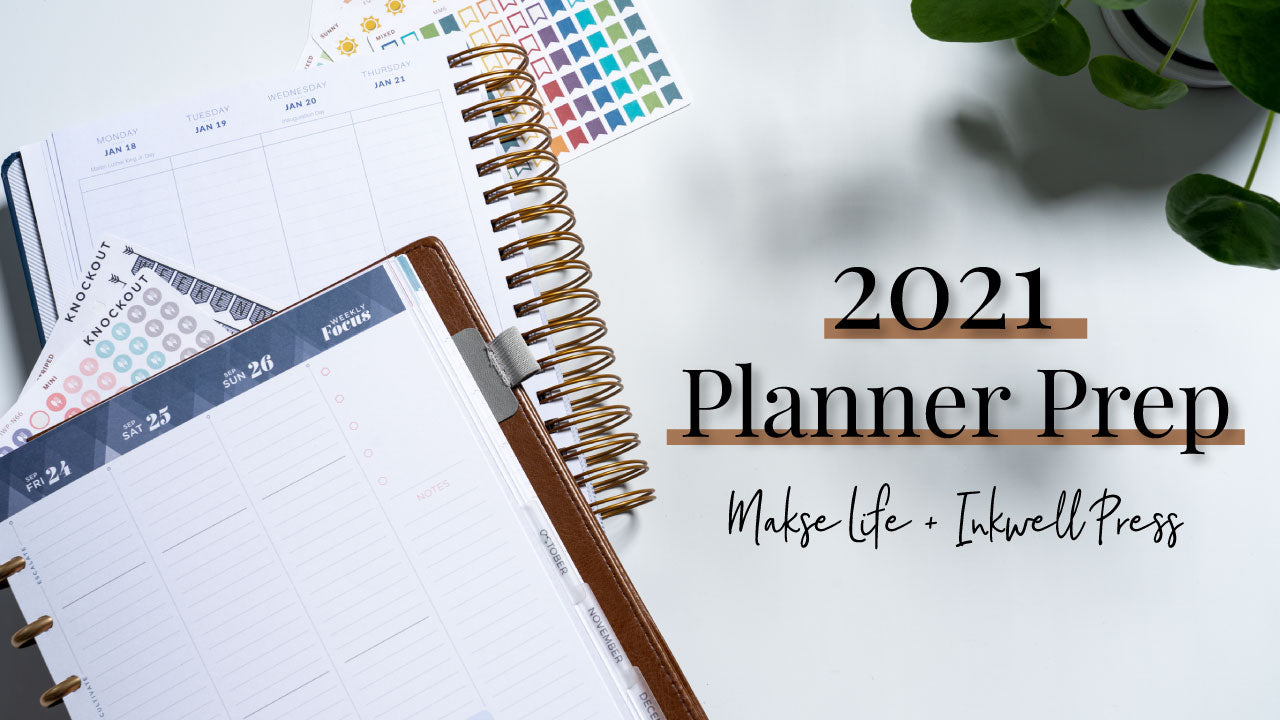 I used my Makse Life Horizontal almost all year in 2020 after being a ride or die vertical planner for years and while it worked great this year I'm going to head back to #teamvertical. With some lifestyle changes the second half of last year, I'm thinking the vertical might work better for me now, but we shall see.
In today's video I'm walking you through how I'm brainstorming what I will use my planner for, how I want to lay out my weekly spreads and what stickers I plan to use. If you need a bit of direction or planner inspiration check out my video.
Purchase an Inkwell Press Planner! Shop our Inkwell Press sticker collections! 
Purchase a Makse Life Planner! Also be sure to check our Makse Life coordinating sticker collection! 
*this post contains affiliate links. If you purchase using our links we do get a small commission and truly appreciate your support.
Leave a comment