Planning Lite Plan with Me | Week of 7/8/19
July 15, 2019
by Jessica Lewis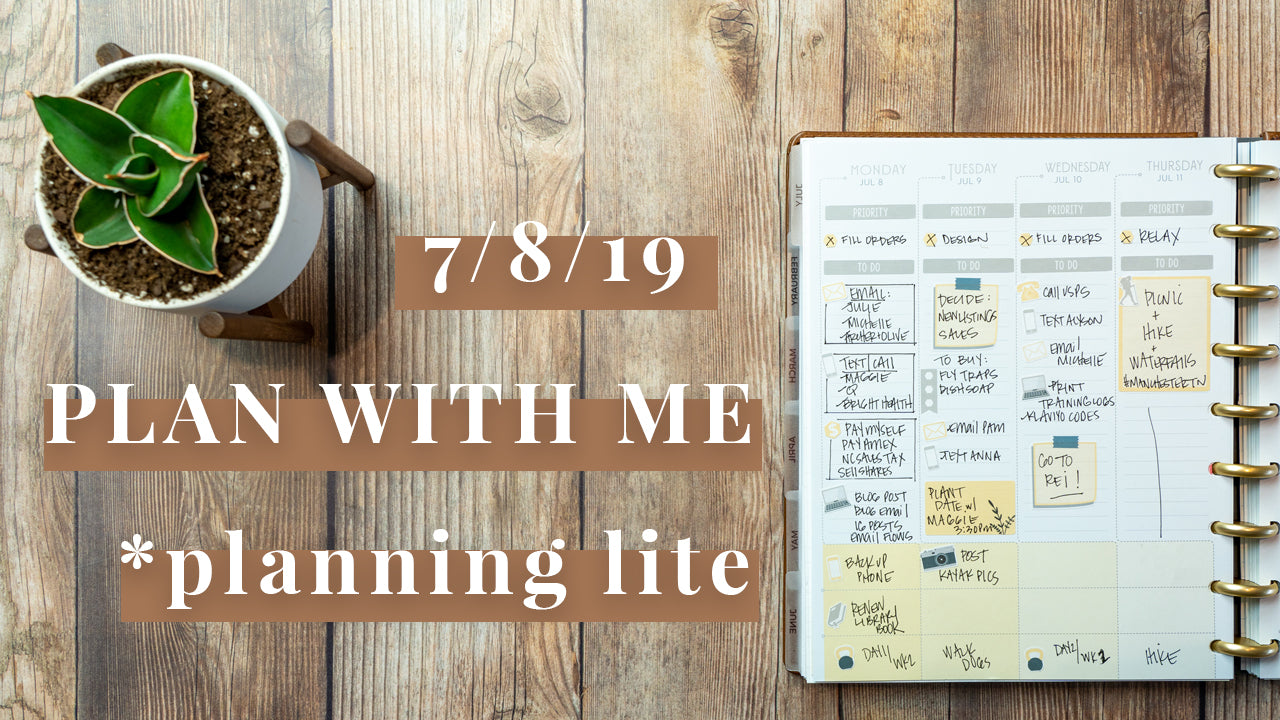 In my previous post I shared my current summertime planning method I call 'Planning Lite'.  I like to simplify my planning process during the summer since I have less things going on and prefer to spend more time enjoying the outdoors.  To streamline my planning system I grab a Vertical Half Sheet Insert (either our Grid Paper or To Do List) and create a running list all week.  Then when I have time I go back into my 2019 Inkwell Press Classic Disc Planner weekly view and record tasks & events using stickers for creative and referencing purposes. 
I wanted to give you a peek inside the process in this video.  Side note - it's a long one LOL! I haven't done a Plan With Me in a long time and I struggle to keep these videos short since it's in the moment planning.  Let me know if you like this type of video or any questions you have about my process.  
Shop some of my favorite stickers!
Leave a comment