Pantry & Fridge/Freezer Tour
April 23, 2020
by Jessica Lewis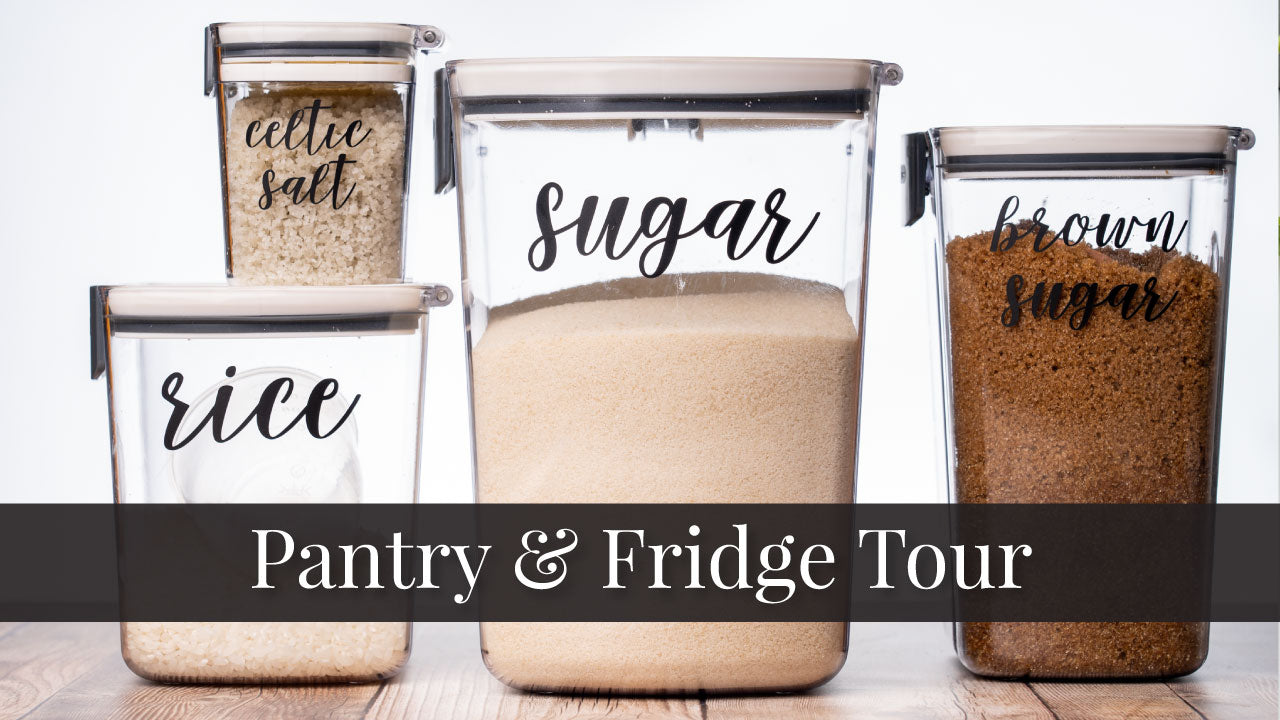 After years of eating what I would call an average SAD (Standard American Diet) diet of lots of grains, processed foods, and commercially farmed animal proteins I decided to educate myself on traditional foods and change what & how I ate. For the past few years Matt & I have slowly improved the quality of our food, increased our animal protein intake, learned how to make so many things from scratch and nearly eliminated processed foods. And in the process we also have dramatically reduced our waste (both food wise and trash).
Our diet now mainly consists of local grass-fed, pasture raised animal protein (beef & eggs), raw dairy, organic vegetables and homemade bread products. We've learned to make our own fermented food and drinks, sauces, dressings, yogurts, sour cream and more! This all took time and practice, but one small step at a time we've transformed our diet and lifestyle.
Today I'm taking you on a tour of our Pantry and Fridge/Freezer to give you an inside look at exactly what we buy & eat and how we store it.
Check out our new Pantry decals!
If you are looking to start eating a traditional, nutrient dense diet and aren't sure where to start, check out website www.jessmlewis.com and/or email me to set-up a FREE 30-minute chat! I'd love to talk with you more about your goals, how I can help and give you some resources to getting started with moving away from the SAD diet.
Leave a comment