August 12, 2019
by Jessica Lewis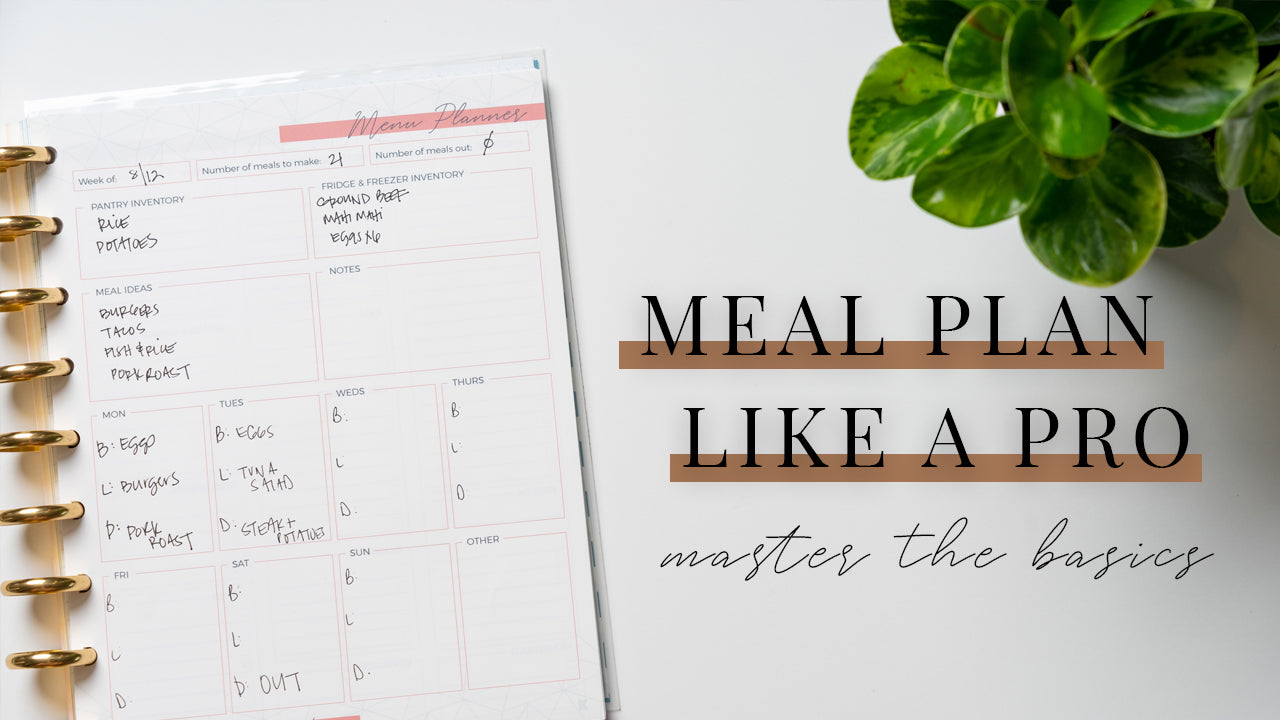 While it seems like meal planning should be a simple thing to implement into your weekly routine, truth is its a combination of skills that take time & practice to master.  And while I've been a health & fitness professional for over 15 years up until about 4 years ago my nutrition had a lot of room for improvement.  During the past 4 years Matt & I have been on a journey to improve our nutrition and it all started with learning to master meal planning.  It took us months and months to get our plan to work like a well-oiled machine and even know after all this time we still have meal planning sessions that are frustrating LOL, but we power through it because we know how important it is for our health. 
My Meal Planning Basics:
Start by planning one type of meal (breakfast, lunch or dinner)
If you are brand new to meal planning start with one meal (ie one dinner per week)
Plan the meals you will eat out of the house
Use a meal service if you are new to cooking, meal planning, or want some new recipe ideas simplified 
Using leftovers for lunch are key
Your plan needs to provide structure while also being flexbile
Only try 1 new recipe per week
Determine the number of meals you need to plan & make
Come up with meal ideas
Inventory your kitchen
Consider your schedule & events so you can plan accordingly 
Set your plan including meals at home & away for the week
Make time for meal prep
There are a lot of little pieces and skills/habits involved in mastering meal planning. Remember to be patient with yourself and that baby steps are key.  The goal is to  slowly make this process an automated routine.  And remember you will need to tweak and adjust it as you go - there is no one size fits all way to meal plan.  
Shop our Menu Planner inserts!
Leave a comment