Work Week Planning | November 2020 Flip Thru
November 30, 2020
by Jessica Lewis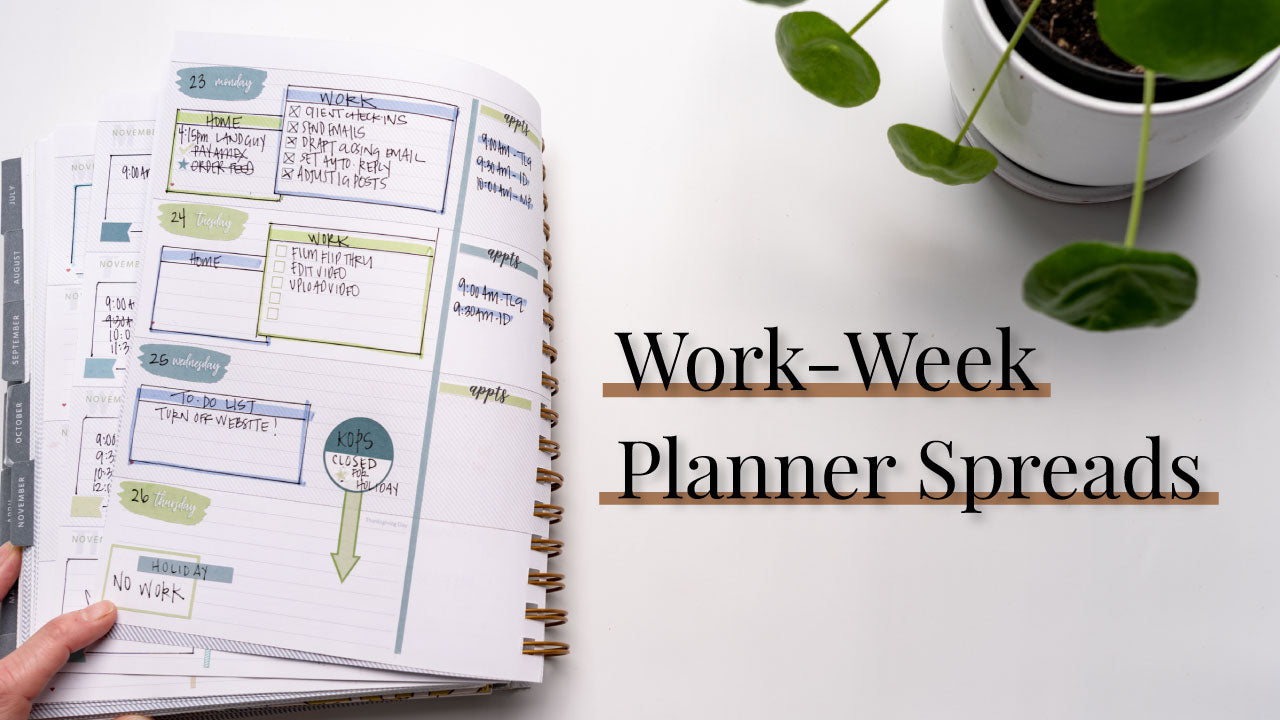 This past month I prepped all my weekly spreads ahead of time so diving into my planner each Monday was a breeze.  I played around with using the 2021 Inkwell Press palettes in my Makse Life Horizontal and all the colors worked great (I did like some more than others). I also finally embraced that I DO NOT need to use my planner on Saturdays or Sundays LOL! I'm basically a work week planner! 
If you are curious see how I set up each week and the different layouts I tried check out my latest video!
Purchase an Inkwell Press Planner! Shop our Inkwell Press sticker collections! 
Purchase a Makse Life Planner! Also be sure to check our Makse Life coordinating sticker collection! 
*this post contains affiliate links. If you purchase using our links we do get a small commission and truly appreciate your support.
Leave a comment