Why Planner Peace Doesn't Exist!
June 10, 2019
by Jessica Lewis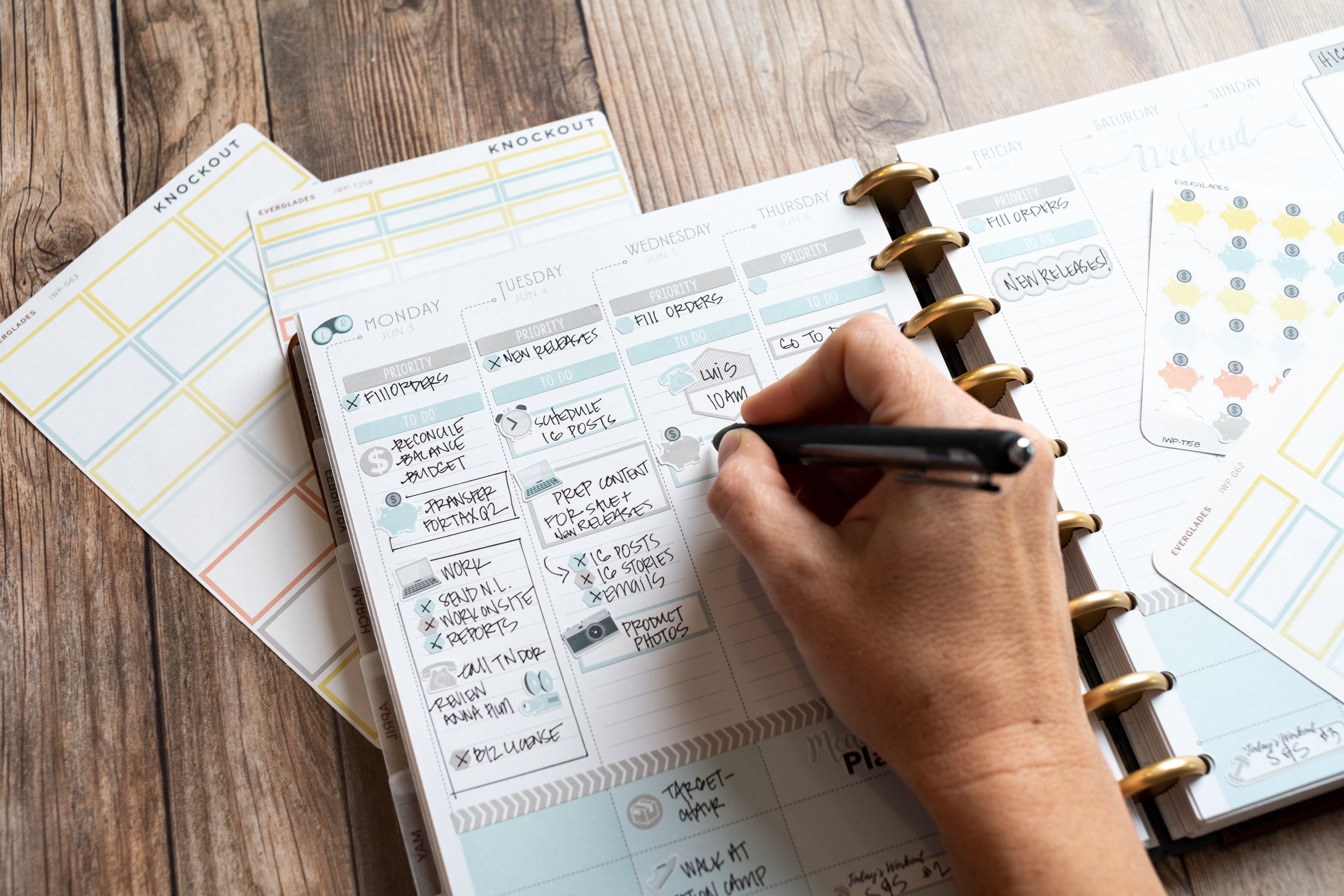 Whether you are new to the planner world or a seasoned planner addict I'm sure you're familiar with search for #plannerpeace that gets talked about a ton in our planner community. 
Planner peace:  the feeling of contentment from finding & using the planner that is absolutely perfect for you & your needs.
I personally believe planner peace is elusive and most people never really find it. Plus the desire for it can send you on an expensive wild goose chase of purchasing tons of different planners that end up just sitting around in your house.
There are 3 reasons I believe planner peace doesn't really exist:
​No planner out of the box is actually designed specifically for you (even customizable ones)

Your life & needs are always changing

We get caught in the "grass is always greener" mentality
​So instead of seeking out planner peace by purchasing every new planner that hits the market, why not try making the planner you have work for you. 
If you are stuck in the planner peace trap or simply feel like you aren't getting the most out of your current planner we have some simple tips to help:
Figure out what areas you need to use your planner for and purchase a few stickers for those areas to simplify your weekly routine & planning process.
Create sections within your weekly spread with headers to customize your layout for your needs.
Figure out what is 'missing' from your currently planner and purchase stickers or inserts that fill in the gaps. 
Give yourself 3 months with your current planner before buying a new one to be sure it isn't work for you
Get planner 'coaching'! Hit us up with your planner struggle and we are happy to provide some guidance or inspiration on how to make your planner work for you!
It's easy to get caught up in the search for the perfect planner, but we are often better off making our current planner better with a few tweaks & a little support!  Get the support, inspiration and guidance to help you optimize your current planner in our super friendly 
FB Fan club
!
Leave a comment