Using Technology & Paper Planning Together
February 22, 2021
by Jessica Lewis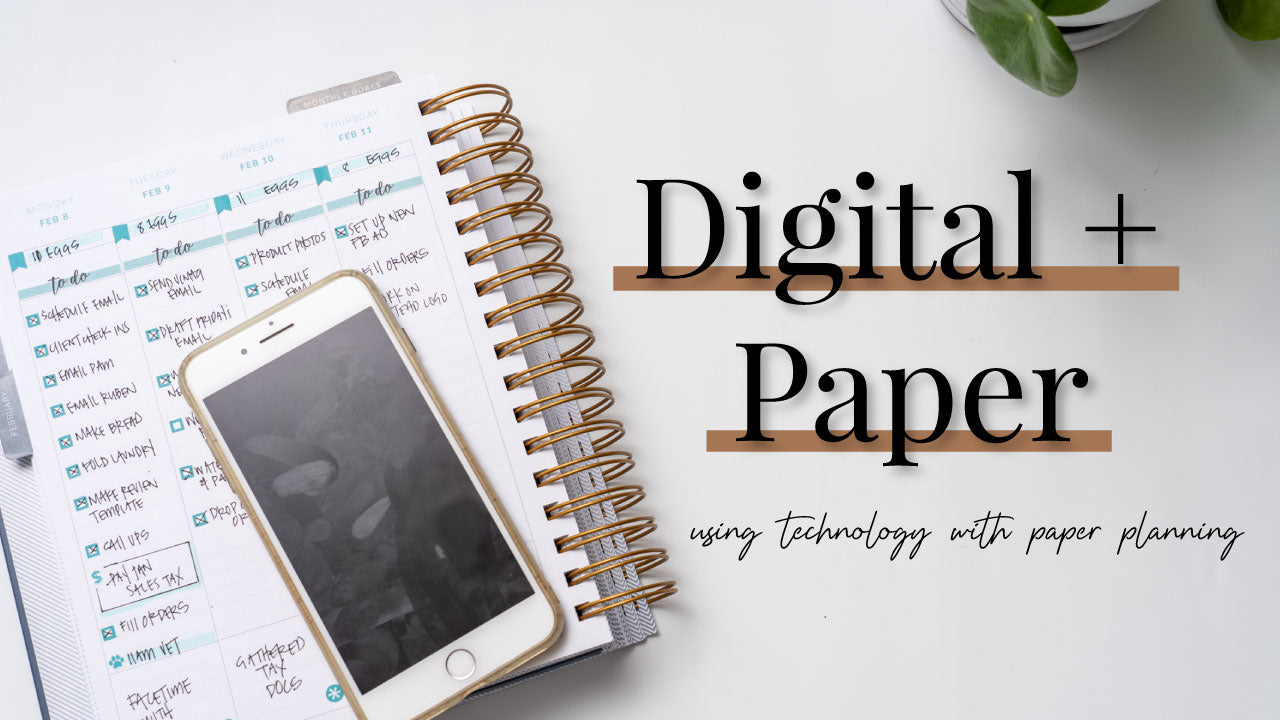 I am obviously a huge paper planning fan! I can't imagine my life without a paper planner, but with that said there are some parts of my planning where I leverage technology to simplify and enhance my planning. In today's video I'm sharing how I integrate technology and apps with my paper planning.
Apps/Programs I use:
What apps and programs do you use with your paper planner? 
Purchase an Inkwell Press Planner! Shop our Inkwell Press sticker collections! 
Purchase a Makse Life Planner! Also be sure to check our Makse Life coordinating sticker collection! 
*this post contains affiliate links. If you purchase using our links we do get a small commission and truly appreciate your support.
Leave a comment