Updated 2020 Inkwell Press vs Makse Life Planner Comparison
September 07, 2020
by Jessica Lewis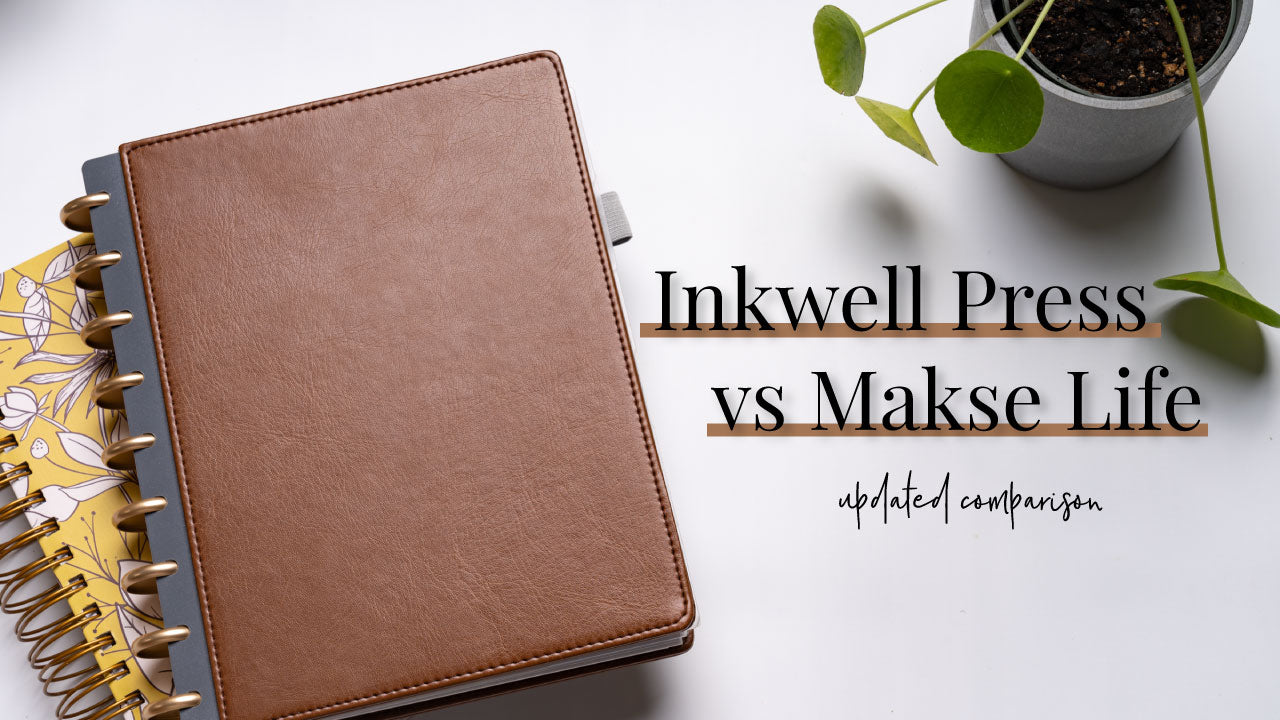 After using my Makse Life Planner for the past 9 months and previously religiously using an Inkwell Press I wanted to share my updated comparison on these two awesome planners.  With the 2021 planner launches right around the corner now is a great time to start figuring out which planner is best for you. 
There are lots of great and similar qualities with Makse Life & Inkwell Press as well as things that really differentiate the two products.  Check out my latest video to hear my updated thoughts!
Purchase an Inkwell Press Planner! (2021 planners launch 9/9/20)
Shop our Inkwell Press sticker collections! 
Purchase a Makse Life Planner! (2021 planners coming October 2020)
Also be sure to check our Makse Life coordinating sticker collection! 
*this post contains affiliate links. If you purchase using our links we do get a small commission and truly appreciate your support.
Leave a comment