Update! Month One in my Makse Life Planner
February 03, 2020
by Jessica Lewis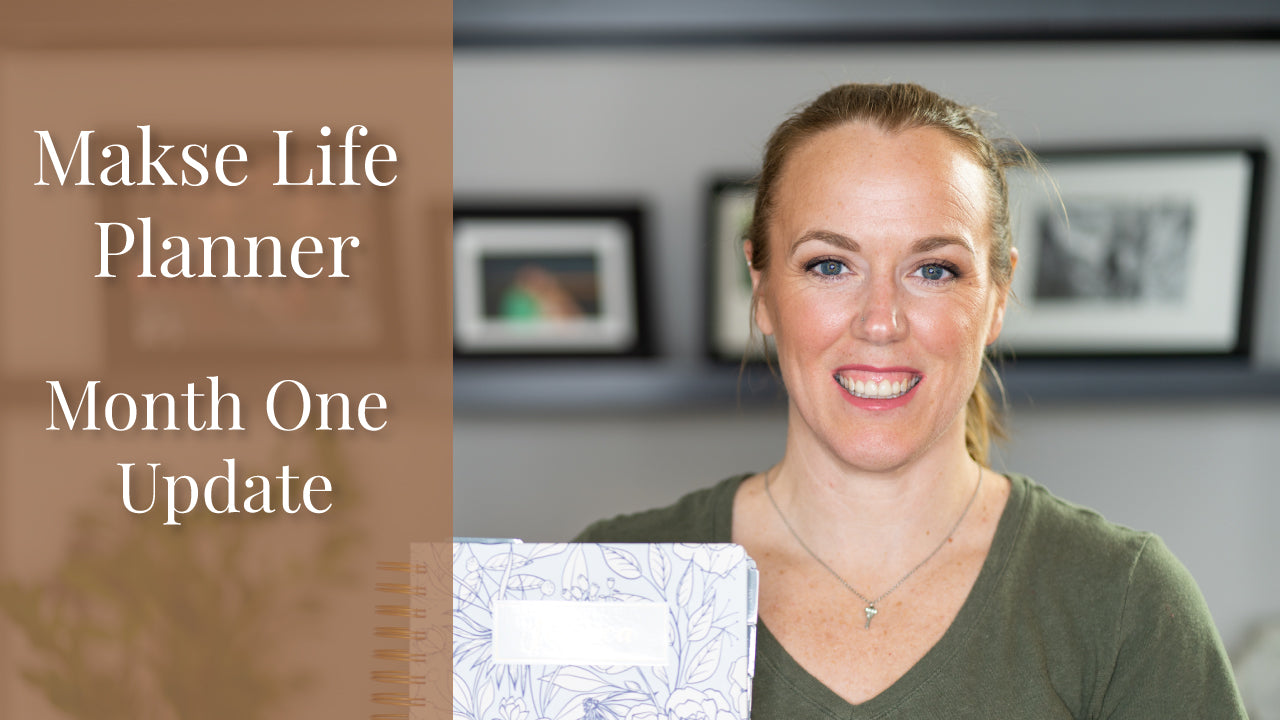 I planned all of January 2020 consistently using my Makse Life Planner and it was a harder transition from Inkwell Press than I thought it would be.  Seeing as both layouts are vertical and very similar in design I though this adjustment would be seamless - think again LOL! After 5 weeks of spreads I've started to find my groove and figure out what is & isn't working for me.
Things that are working:
Comfortable with making lists in a vertical layout
Color coded month view
Things I'm struggling with:
Color coding my week doesn't work for me
Not having a monthly color palette as a jumping off point
No daily boxes (I thought I hated those in the IWP but I'm so use to them its weird not having them)
I've also started to realize I may need to switch to a horizontal layout (something I thought I'd never say), since the vertical layout is stressing me out LOL! All of that said I got lots done this month (and things that matter not just stuff), made progress on goals and habits, and enjoyed the chance to get creative with a new planner. 
I think Makse Life is a great planner! I'm just in adjustment mode and need to figure what will work best for me regardless of planner brand.  
I also found the Makse Life Monthly Reflection to be a great tool in wrapping up my month and thinking ahead to what I wanted to work on for February.  I still have a slight preference to our Reflection Insert (which I hope to bring back as a printable soon) as it has a few more prompts that I like to use.
If you want to see all my January spreads, updated on my thoughts on the Makse Life Planner and my January reflection check out my latest video!
Get $10 OFF your first Makse Life order with code KOPS10 (excluding sale items; ends 12/31/20)!
 Shop our Makse Life Collection!
*this post contains affiliate links. If you purchase using our links we do get a small commission and truly appreciate the support.
Leave a comment