Trust the Process | October 2019 Reflection
November 05, 2019
by Jessica Lewis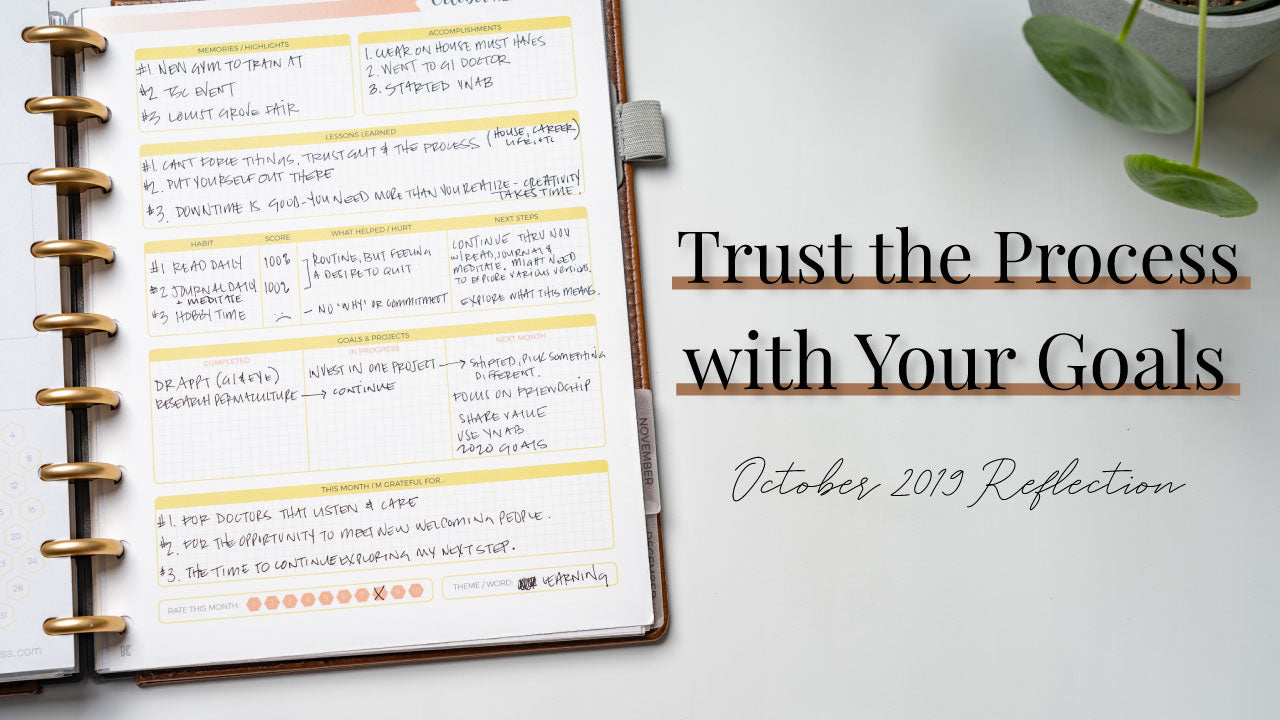 If you follow my monthly reflections you know that September was a bit of a rollercoaster month for me, so I'm happy to report October was much smoother and I learned a ton! From working on cultivating friendship (yea to continue to progress with this goal) to figure out it's okay to let go of goals & projects that don't work for me, October gave me a lot of great lessons and reminded me of the importance of trusting the process.
Bullet Points:
If you want to cultivate friendship you have to put yourself out there
You can't force things
You need more downtime than you realize for creativity
It's okay to quit project or goal that isn't feeling right
Mistakes give you opportunity to get clear
Have a 'why'
Check out my October Reflection to hear more about why trusting the process is essential to reaching your goals!
Shop our reflection inserts!
Leave a comment