Top 4 Tips for Planner Newbies
January 27, 2020
by Jessica Lewis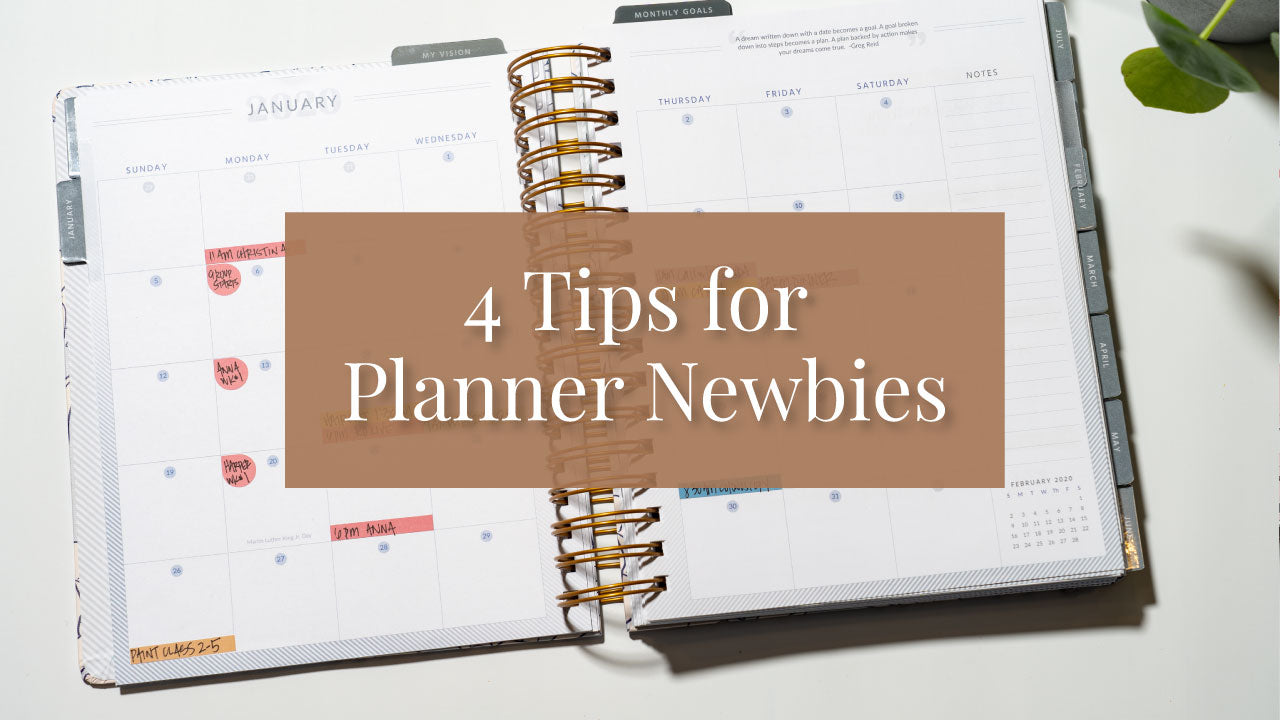 Whether you are new to the planner world or a seasoned planner I think these 4 tips will help you stay sane and enjoy planning. 
Beware of the the overwhelming amount of options! There are endless planner, sticker, inserts options out there and it's overwhelming for sure.  As long as you know what you need in a planner you can navigate the fully loaded planner world more easily. 
Fight the urge to send all your money! Planning can get expensive, but it doesn't have to break the bank.  Stay focus on keeping it simple and purchase things that help you optimize your planner & truly make you happy.
Overcome FOMO! With all the products and constant releases from planner & planner accessory companies, FOMO is real. Just remember you don't need all the things! Remind yourself what is essential for you to get the most out of your planner.
Enjoy the planner community! Being surrounded by positive like-minded people makes planning more fun & effective! Join planner communities that jive with your intention and vibe. 
Check out my latest video to hear more details on these 4 tips! 
Well there you have it....my "Top 4 Tips for Planner Newbies"! Do you have anything you'd add to this list? If so head over to our KO Tribe FB Group and share!
Leave a comment