Sticker Shopping Tips & Tricks
November 23, 2021
by Jessica Lewis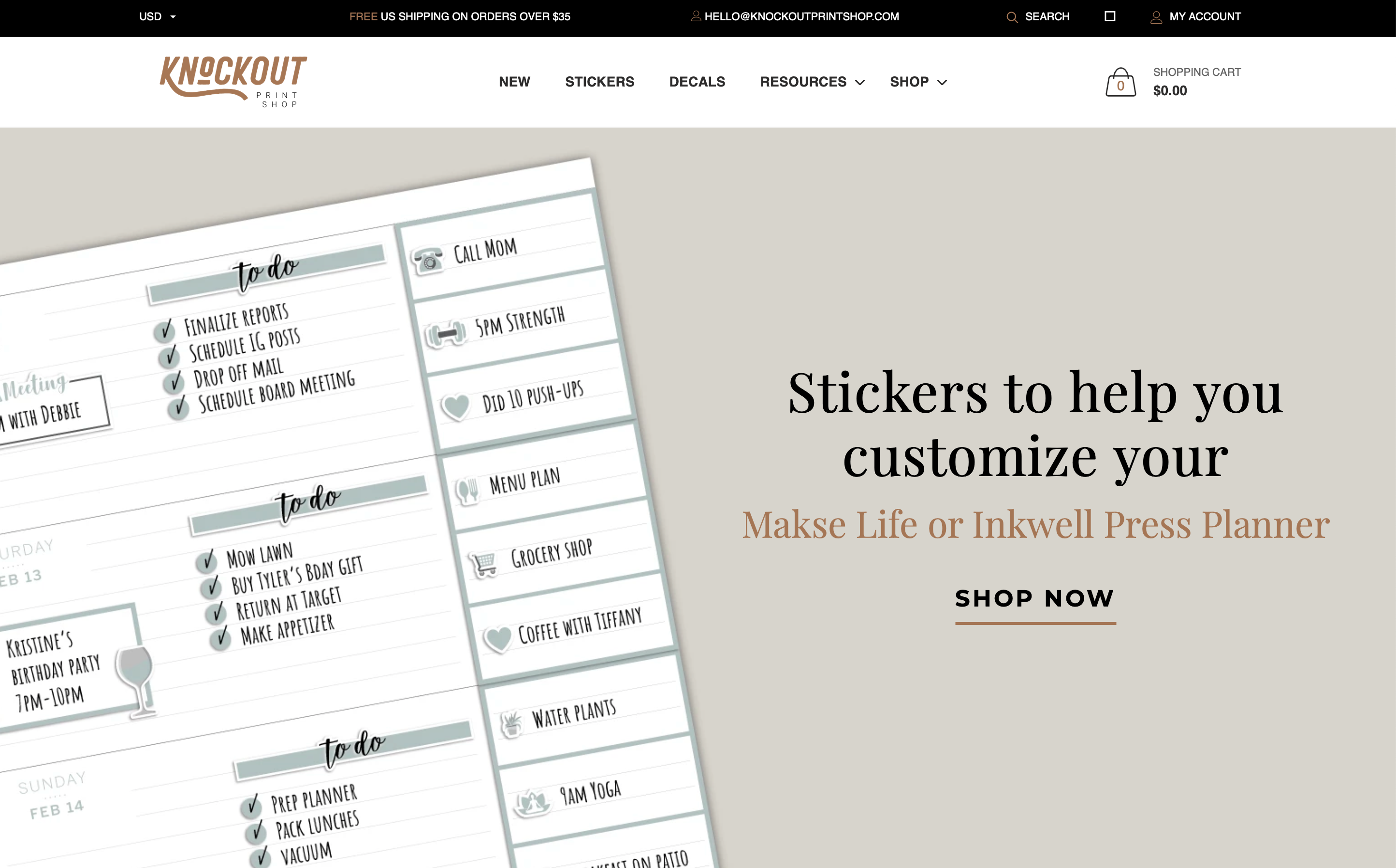 We realize our online store can be just a tad overwhelming (okay maybe a lot). With our hundreds of listings it can be daunting trying to find exactly what you are looking for. So today we are arming with you the essential tips you need to know for sticker shopping success!
Use the Search Bar
Head over to the 🔎 icon at the top of any page to type in keywords related to the sticker you are looking for. Let's say you are looking for a sticker to cover the days of the week in your month view simply type in "day of the week" and let the system populate options for you. 
Shop by Planner Brand
Head to the navigation bar and hover over Shop. When the dropdown menu opens on the right column you will see Shop by Brand with a list of planners. Or you can simply click Stickers on the navigation bar and you will be brought to a page that lets you pick from our various planner stickers collections.
Shop by Category
Again from the navigation bar hover over shop. This time when the dropdown menu opens in the center you will see Shop by Category. This lets you pick the category of stickers you'd like to view. For example "health and fitness", "financial" or "shapes".
Shop by All Stickers & Filter Down
If you just want to see all the stickers and then filter down. Head to the navigation bar hover over shop and then click Stickers in the left column.  One you are in our All Stickers Collection you can use the filters to drill down to what you are looking for based on Planner Brand, Category, Planner Year and more.
We know it can be hard to figure out which category a sticker you are looking for would be in so we highly recommend the Search Bar function as your go-to.  No matter what if you can't find what you are looking for please don't hesitate to reach out to us via email.  We are always here to help!
ps. We are a Wishlist App on our site for the holidays. So you can shop, create a wishlist and come back to shop more without losing your cart! It's this little square in the top header (not sure why its that shape, but the feature still works LOL).
Leave a comment