Reason #2 You Need Planner Stickers: Referencing
June 07, 2021
by Jessica Lewis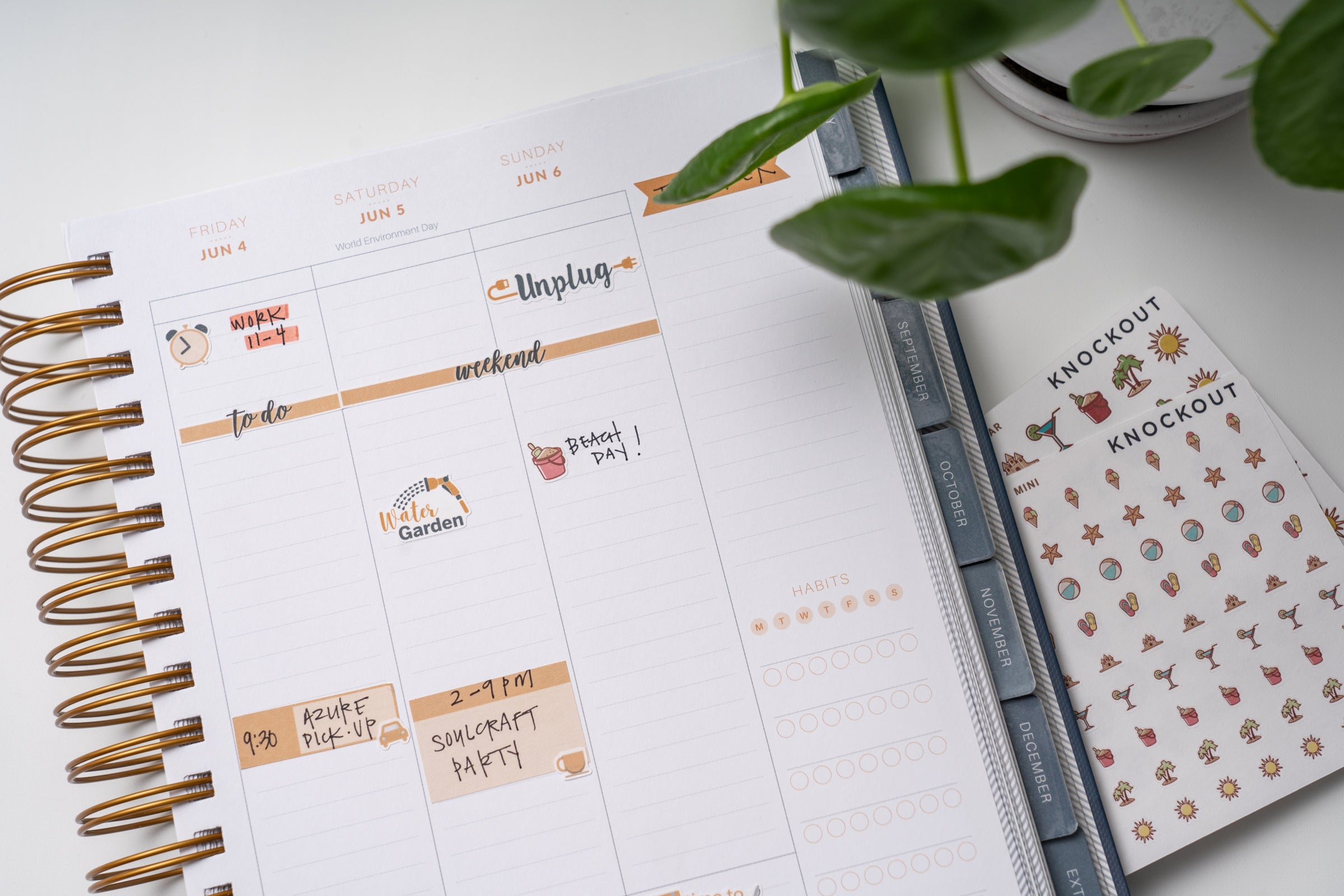 What's the #2 reason our customers LOVE using functional planner stickers?
Referencing!
So what does "referencing" mean when it comes to planners & planner stickers? Simply put...using planner stickers makes it easier to flip through your planner and quickly reference appointments, when tasks where completed and more. Instead of having to scan through tons of writing, a little icon pops out at you drawing your attention to what you were looking for.
When was my doctor's appointment? When was my last coffee date with my bestie? How long ago did I get my haircut? No more trying to remember or flipping through penned up pages...icon stickers to the rescue!
Not only do these little but mighty stickers make referencing easier, they also give you a quick at-a-glance reminder of appointment or tasks in your current week!
Are planner stickers necessary to have a planner that works for you? No. But they do make planning more fun and often times even more effective!
Whether you are an Inkwell Press, Makse Life or Hobonichi Cousin user we have tons of icon stickers (both mini and regular size) for nearly every activity you can think to help you make your planner even better! Simply Shop By Planner Brand in the navigation and then Filter by Sticker Category to find the exact stickers you need! And as always if you need help finding something or have a sticker idea don't hesitate to reach out!
Leave a comment