Plum Paper Planner First Impressions
September 23, 2019
by Jessica Lewis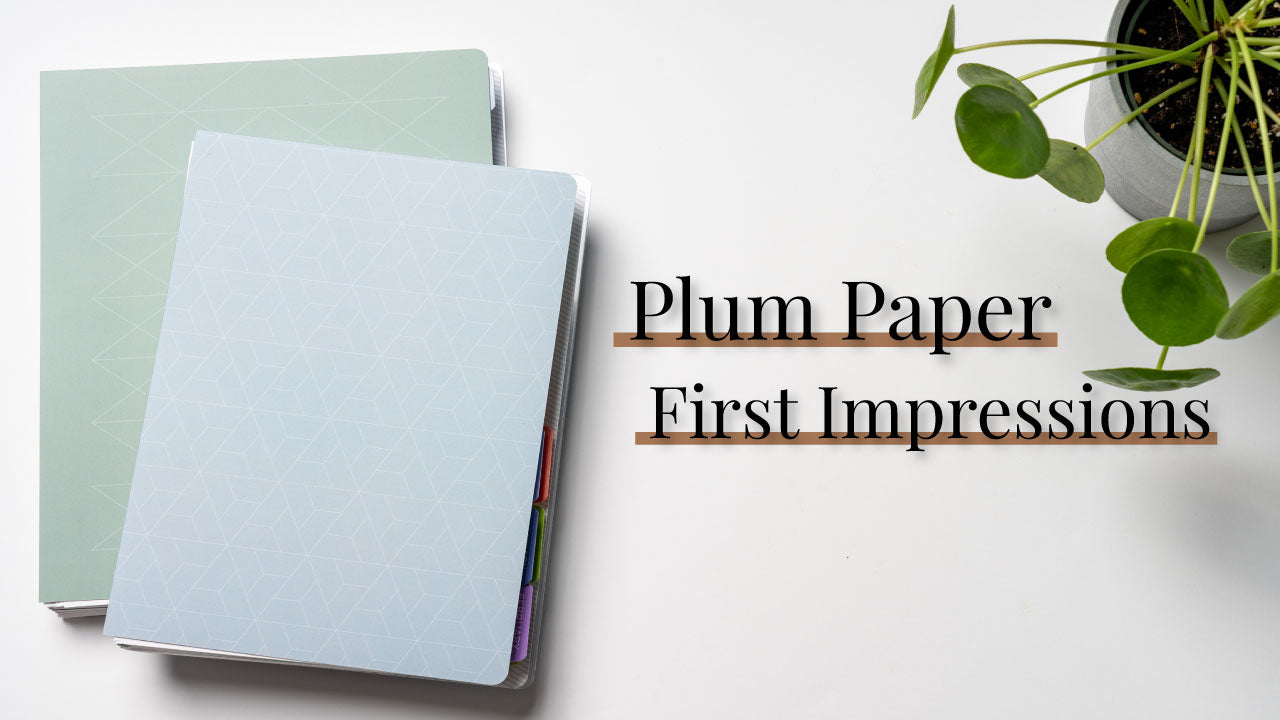 Time for another planner review - this time we are taking a look at two different Plum Paper Planners.
7X9 Plum Paper Vertical Priorities
A5 Plum Paper Horizontal Week on one side with Notes
I used a 7x9 Plum Paper Vertical Planner about 5 years ago and really loved it! In fact, it's the planner that brought me into the awesome planner world.  Shortly after that I discovered Inkwell Press Planner and haven't purchased a Plum Paper Planner since.  So I was super curious what I'd think now and if anything had changed. Here are my thoughts...
Pros:
Changeable Covers System 
Covers appear to be great quality
Nice dividers with mylar coated tabs
Tons of layout options
Loads of customizable options (add-ons and on pages)
Neutral and Colorful options
Colorful option palette is vibrant but not too intense
You can order unbound or coil bound
Cons:
Paper is thin
Printing isn't stellar in my opinion 
Wish it included a few more note pages vs a password tracker, address book and US holiday page
Column width might be a bit wide for those of us use to the more standard 1.5" in most 7x9 sized planners
No sidebar in the 7x9 Vertical Priorities layout
Saturday & Sunday stacked in the 7X9 vertical Priorities layout
Overall I think this is a great planner for those looking for something they can really customize and make their own even without using stickers, washi or stamps.  The look is pretty traditional and easy to dive into for list making, appointments, etc.  If you don't care about high quality paper & printing and like a simple layout with minimal color this might be the planner for you.
I'm not sure if I will use either of these for 2020, but I will give each a go for at least a bit to give you guys a follow-up review.  And we plan to make a few stickers for this planner as well, so those of you who are Plum Paper fans stay tuned and be sure to let us know what type of stickers you'd like to see for this planner!
Leave a comment