Planner Sticker Must-Haves
November 23, 2020
by Jessica Lewis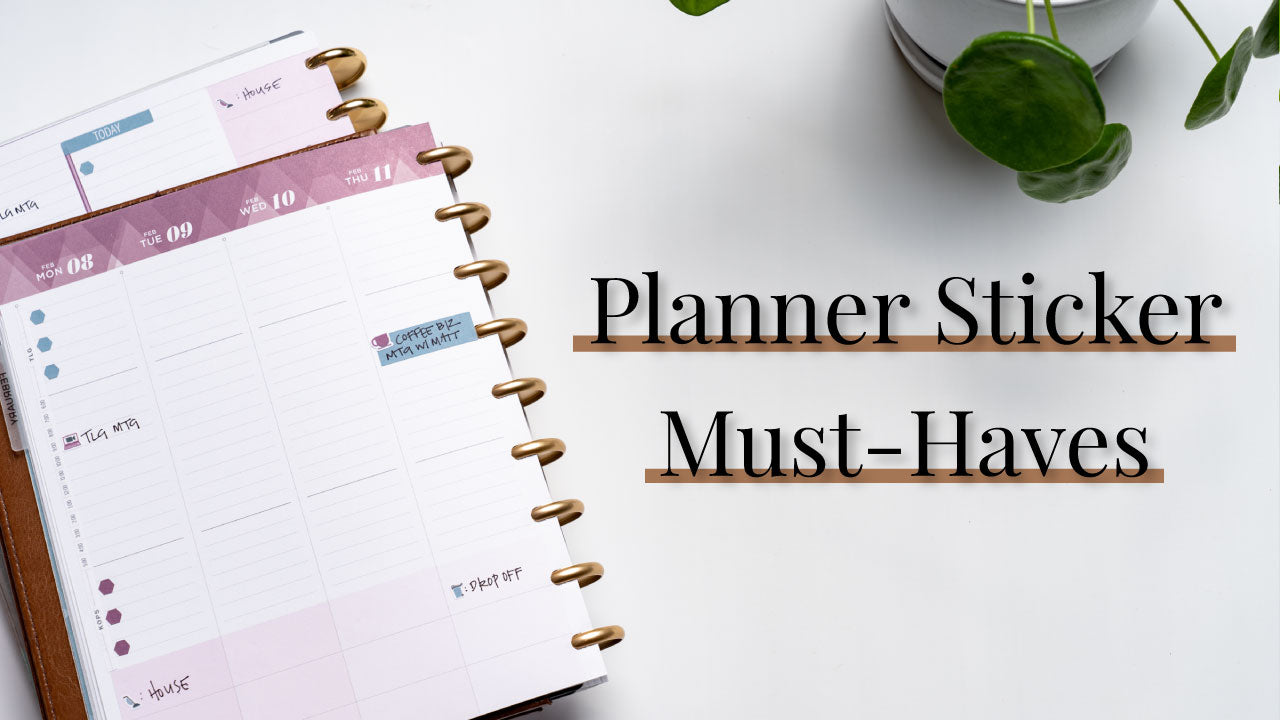 Whether you are new to the planner sticker world or a seasoned planner sticker lover, browsing through all the options in our online store can be overwhelming.  You might not know where to start or what stickers are truly essential.  While each of us planner peeps have different needs and styles, I've got a short list of stickers I think we all might agree are must-haves.
Cover Strips for Inkwell Press
Headers
Boxes
Icons
To learn more about why I picked these 4 types of stickers check out my latest video!
Purchase an Inkwell Press Planner! Shop our Inkwell Press sticker collections! 
Purchase a Makse Life Planner! Also be sure to check our Makse Life coordinating sticker collection! 
*this post contains affiliate links. If you purchase using our links we do get a small commission and truly appreciate your support.
Leave a comment