Planner Chat | Optimizing the Inkwell Press Flex with Amy
March 31, 2021
by Jessica Lewis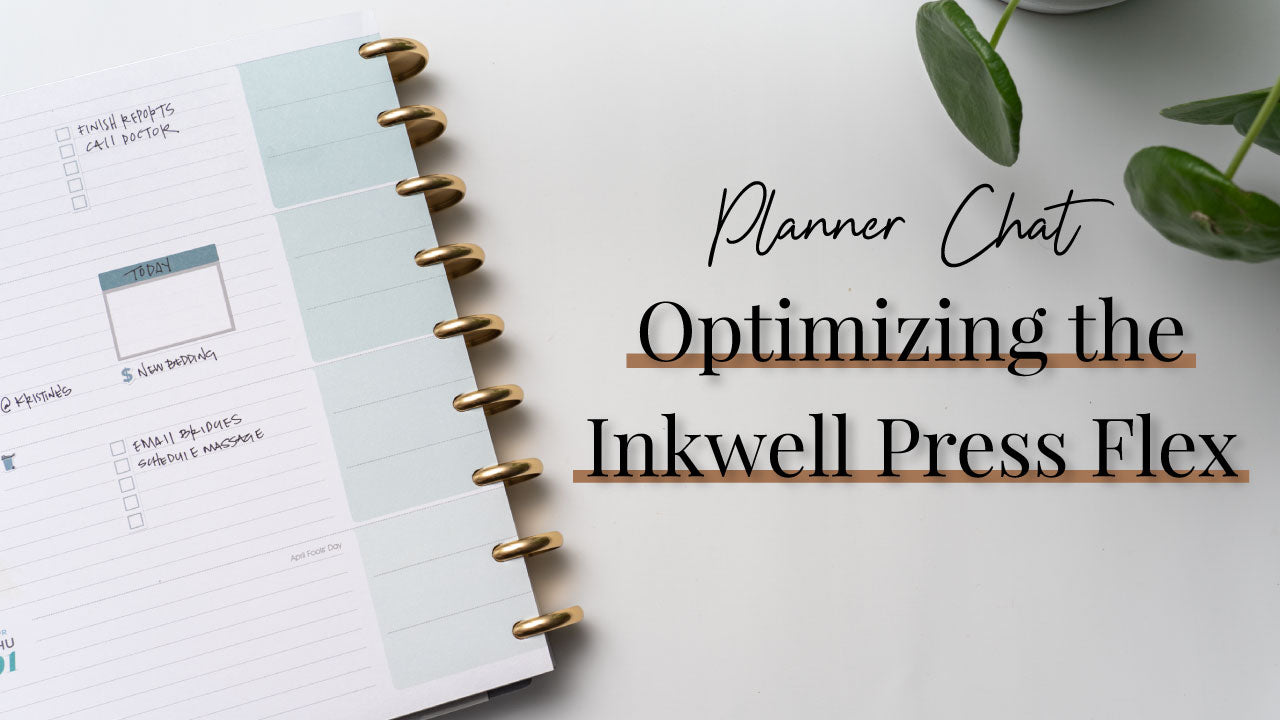 A few weeks ago I interviewed our long time customer Amy about how she uses her Inkwell Press Flex.  Amy is a lifelong horizontal planner user and has truly come up with a system that allows her to fully optimize her Inkwell Press planner for goal setting and getting things done.  Check out the interview below!
Purchase an Inkwell Press Planner! Shop our Inkwell Press sticker collections! 
Purchase a Makse Life Planner! Also be sure to check our Makse Life coordinating sticker collection! 
*this post contains affiliate links. If you purchase using our links we do get a small commission and truly appreciate your support.
Leave a comment