Personalize Your Planner: 4 Ways to Use Shape Stickers
May 10, 2021
by Jessica Lewis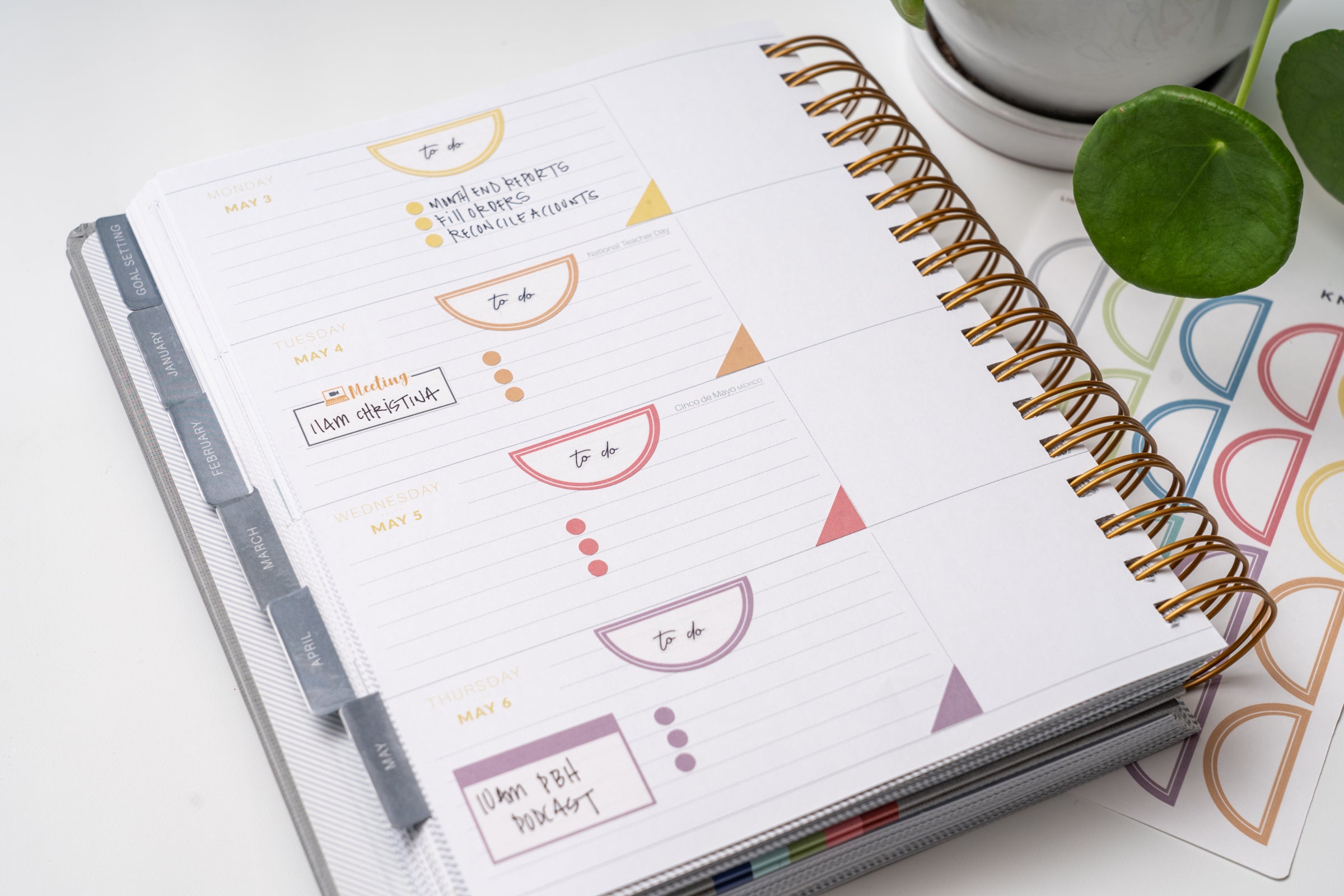 Functional planning doesn't have to be boring, in fact with a few versatile shape stickers you can get more out of your planner and add a bit of fun & creativity to your weekly spreads. 
4 Ways to Personalize Your Planner (PYP) with Shape stickers:
The possibilities are endless with functional shape planner stickers! You can get super creative by layering them with other shapes, icons & text stickers or using planner stamps! And if you like to keep it simple just put down a shape sticker and write in your notes or list header.
Shop our Inkwell Press Shape Sticker Collection or our Makse Life Shape Sticker Collection!
Leave a comment