Passion Planner Pro Review
July 19, 2019
by Jessica Lewis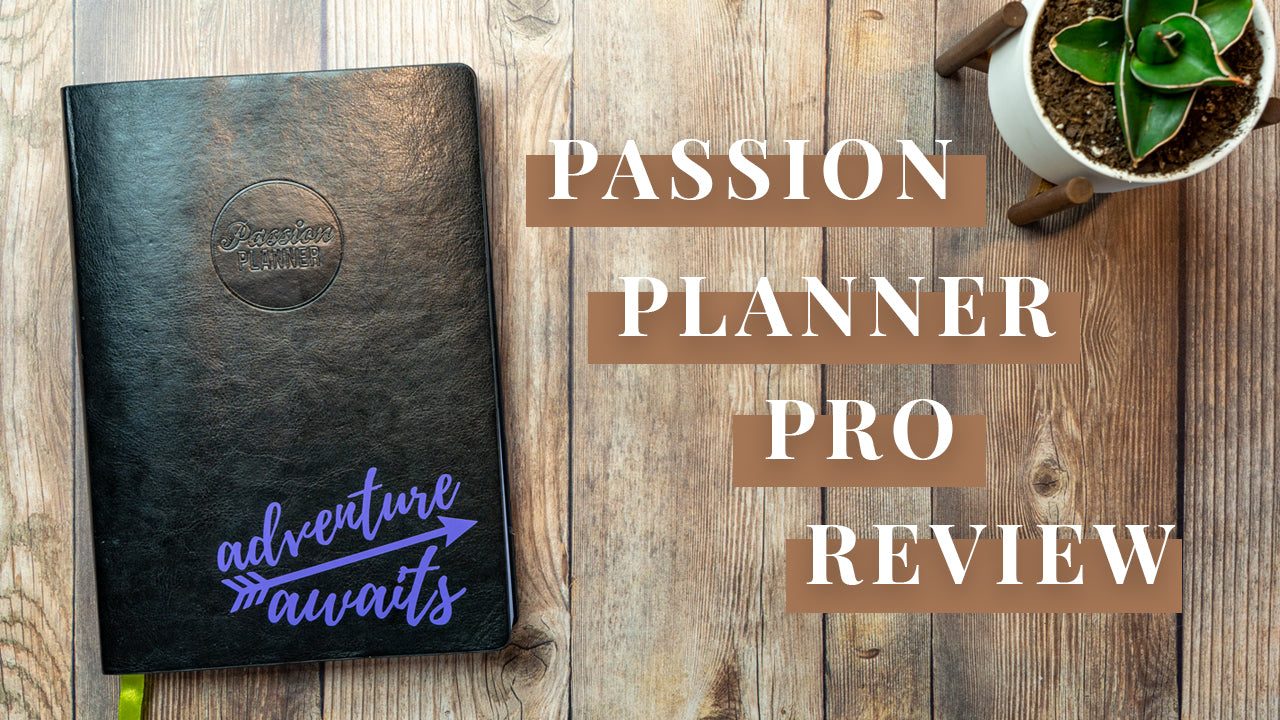 This review is a long time coming since I've had the Passion Planner Pro (now called the Medium size) Academic Year planner for literally a year - so I think its fair to say it's time to share a review!
First I have to say, I haven't really used this planner to its fullest.  I played around with using it last summer for a month or so but didn't use it consistently or long term.  
My general thoughts on this planner:
Awesome quality overall
Cover is durable and great for adding decals
Great paper quality, really no bleed through with my Papermate InkJoy Gel 0.5 pen
Layout is clean & neutral so great for adding your own colors with pens, stickers and highlighters
Goal oriented pages are great for those wanting to map out their future goals and regularly check-in on progress
Who this planner is great for:
Someone with a more scheduled/time-based lifestyle
Students, parents, professionals
Who this planner might not work for:
Those who's life is more list based vs time based
After filming this review and flipping through the planner I think with where I am at in my life right now (goal and future vision wise) this planner might serve a better purpose for me.  I also think it could serve as a great referencing tool or reflection book for me to be able to look back at my life to gain insight into changes, progress, etc.
Check out my video for more details on what I think of the Passion Planner Pro!
 Looking for stickers for your Passion Planner Pro/Medium? Check out our Passion Planner Pro Collection!
Leave a comment