Our Boxes with Label Stickers are Back | New Releases 02.05.21
February 04, 2021
by Jessica Lewis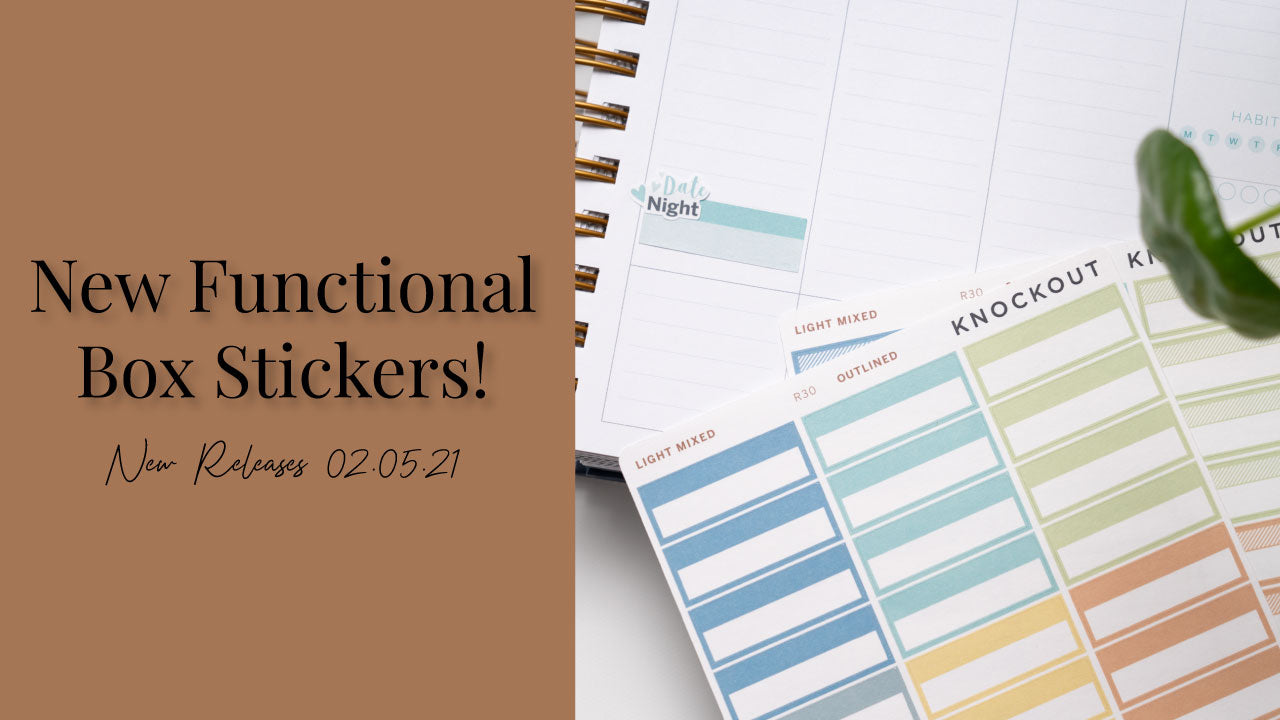 Happy Friday Planner Friends! You know what day it is...It's New Release Day! And today our Boxes with Label Area are back and better than ever. We haven't offered this product since 2017 and oh how I've missed this sticker! ⁠It's a great option for time blocking, bringing attention to events or tasks and more!

This functional box is available in quarter and half box size for both Inkwell Press and Makse Life Planners!⁠
Plus we have a NEW functional box sampler and our Indoor Rowing sticker is now available for 2021 Inkwell Press & Makse Life in both Regular and Mini size!
Check out our new releases in action in today's video!
Leave a comment