Our 2022 Inkwell Press Coordinating Colors Reveal
October 11, 2021
by Jessica Lewis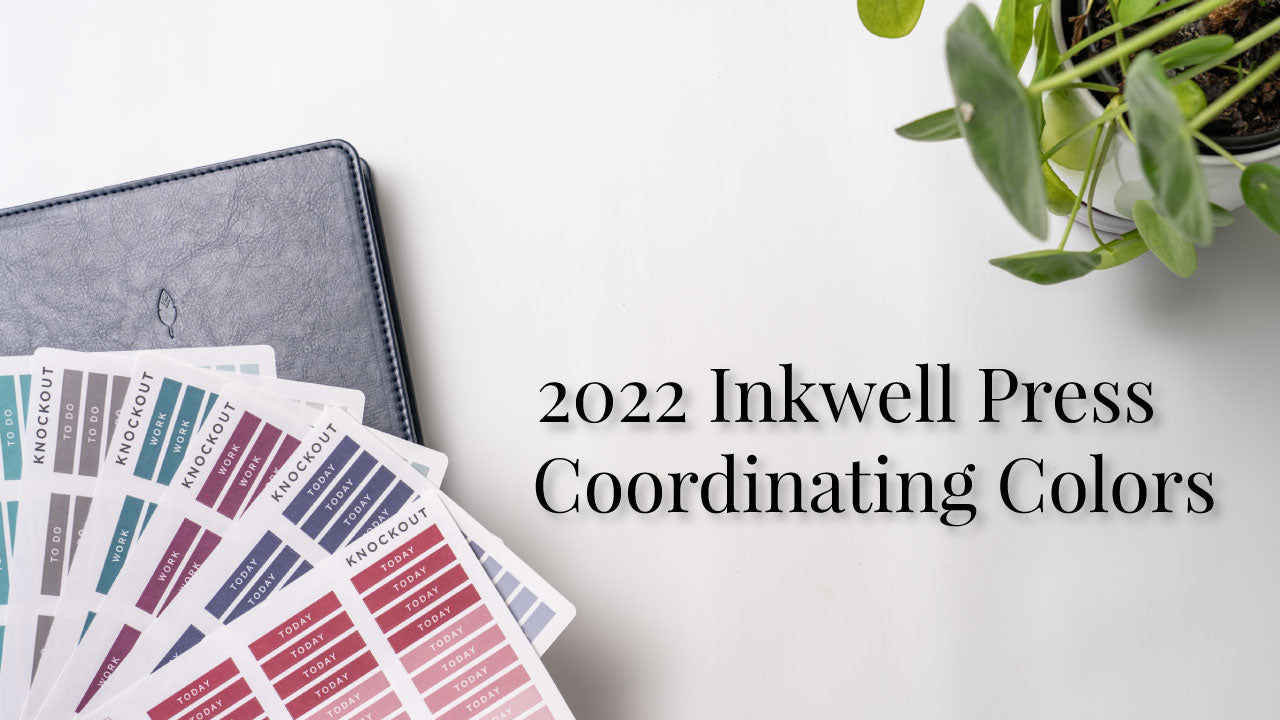 Drum roll please...
Our Knockout Print Shop 2022 Inkwell Press Coordinating color palettes are complete! This year we stayed true to the Inkwell press palettes and didn't add any exclusive KOPS accent colors.  With the 2022 colors being more of a monochrome gradient we wanted to keep the simple, minimal feel of the planner instead of adding any random colors.  
Along with the 4 signature color palettes (plus the mixed option), this year we also have a grey sheet and teal sheet option for you too!
To see the new palettes up close and personal, check out the reveal video below.
We will start releasing listings in the 2022 Inkwell Press Coordinating Collection very soon! Stay tuned!
Leave a comment