February 10, 2020
by Jessica Lewis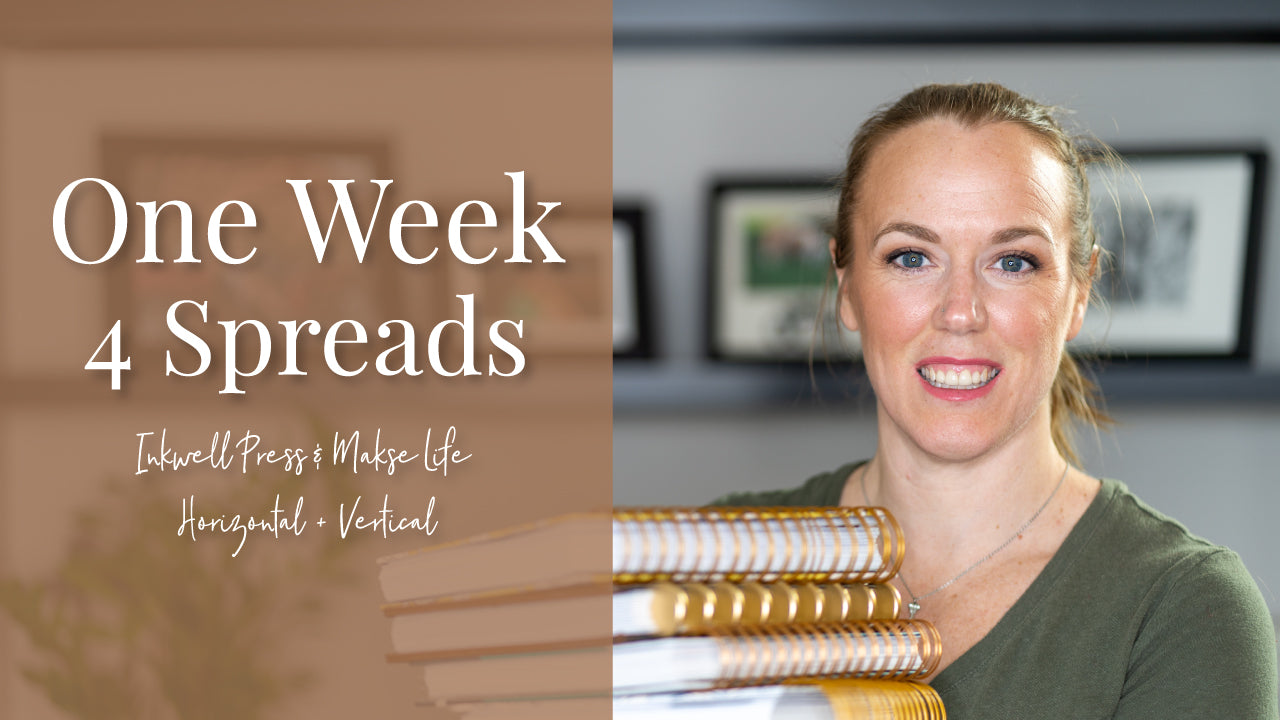 I've been on the planner struggle bus for a few months now.  While I've been a ride or die vertical planner fan for years, I'm finding it might not be the right layout for me during this season of life and I need to play around with the horizontal layout to see if it's a better fit.  So in an attempt to figure out my planner life I decided to create a layout for the same week in all 4 of my 2020 weekly planners - Inkwell Press Classic & Flex and Makse Life Vertical & Horizontal. 
To see what I came up with for all 4 spreads and which one I'm going to try for a while check out my latest video! 
Get $10 OFF your first Makse Life purchase (excludes sale items) with code KOPS10 (ends 12/31/20)! And shop our Makse Life Collection!
Shop Inkwell Press and our Inkwell Press Collection!
*this post contains affiliate links. If you use our link to make a purchase we do get a small commission and truly appreciate the support!
Leave a comment