One Week 2 Spreads - Makse Life Horizontal & Vertical
May 25, 2020
by Jessica Lewis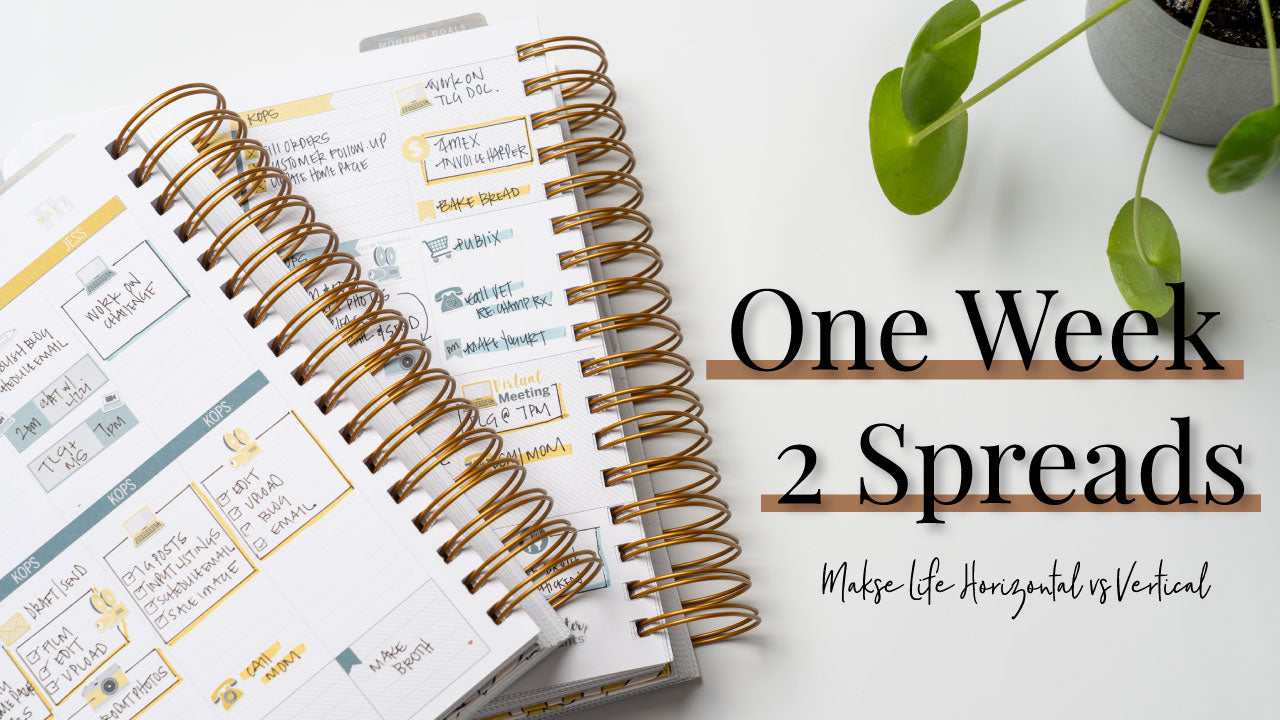 Seeing my week planned out in different spreads is always a great way for me to figure out which planner is best for me right now.  I've been loving my Makse Life Horizontal, but have recently felt like I might want to go back to my Vertical. So I planned as usual for this particular week using my ML Horizontal and then went back and reverse planned with my ML Vertical.  
There are definitely pros and cons to both layouts, but I think the horizontal still wins for me right now.
To see both spreads and hear my thoughts check out my latest video!
Shop Makse Life Planners and our Makse Life Sticker Collection!
Leave a comment