Must Have Stickers for Goal Planning
January 11, 2021
by Jessica Lewis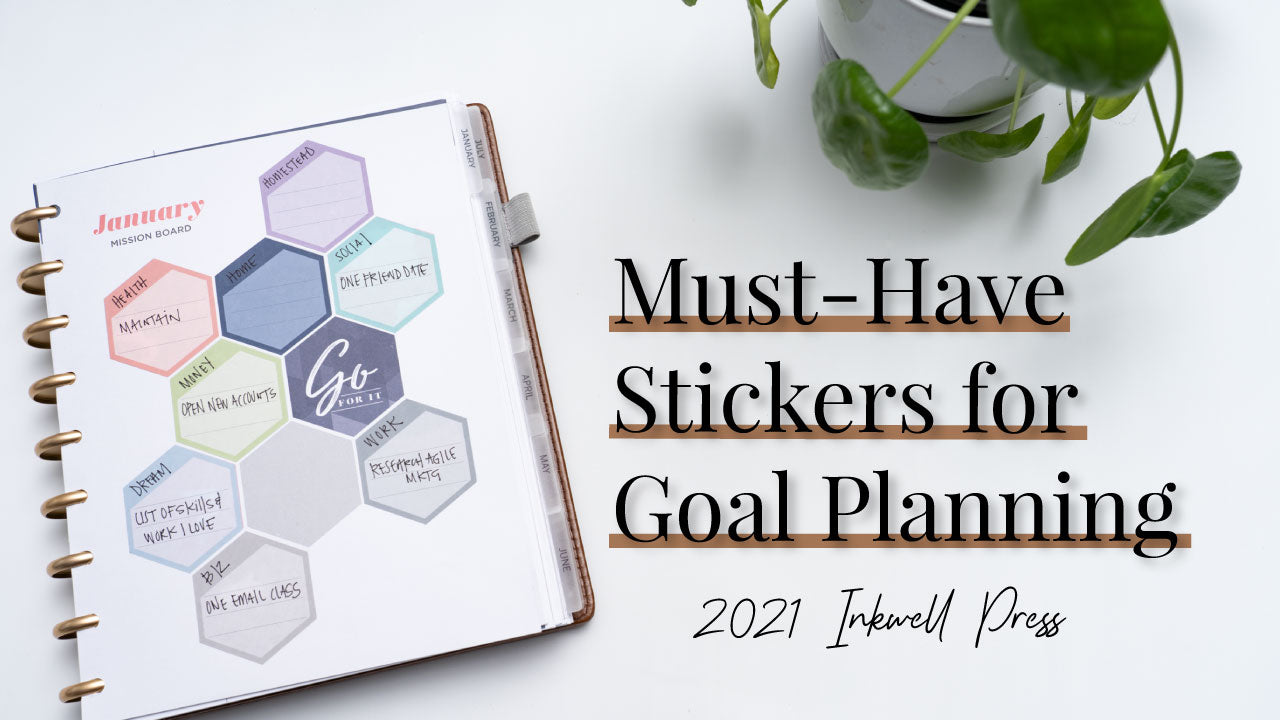 If you are an Inkwell Press planner and you use the goal component of the planner you've gotta watch today's video!
I've got some goal setting tips for you and share our must-have goal planning stickers that will boost your success in 2021! The Inkwell Press goal system in their weekly planner is great, but it's missing a few essential pieces.  Our IWP goals stickers help fill those gaps and keep you on track all year long!
Purchase an Inkwell Press Planner! Shop our Inkwell Press sticker collections! 
*this post contains affiliate links. If you purchase using our links we do get a small commission and truly appreciate your support.
Leave a comment