Minimalist Goal Setting | June 2020 Goals
June 08, 2020
by Jessica Lewis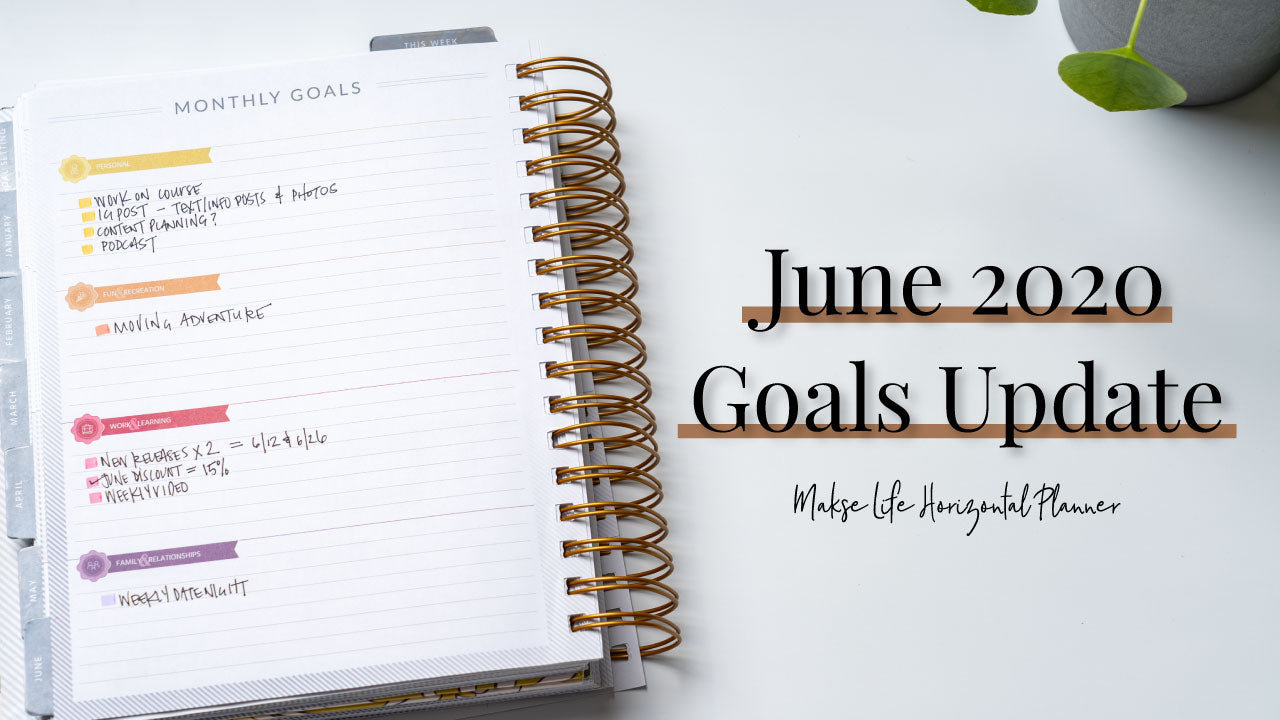 I can't believe it's already June! May just flew by! 
Today I wanted to share my approach to goal setting for June.  While my process and system is pretty routine, this month I'm taking an even more minimalist approach.  With getting ready to close on own house & move along with a few other things, the rest of my goals are pretty simple so I don't put too much on my plate.
To see my latest Goals update check out my June Goals video!
 Shop our Makse Life Coordinating Collection! Purchase a Makse Life Planner!
*this post contains affiliate links.  If you make a purchase using our link we do get a small commission and truly appreciate your support.
Leave a comment