May 2022 Wrap-Up | Summer Planner Slump?
June 06, 2022
by Jessica Lewis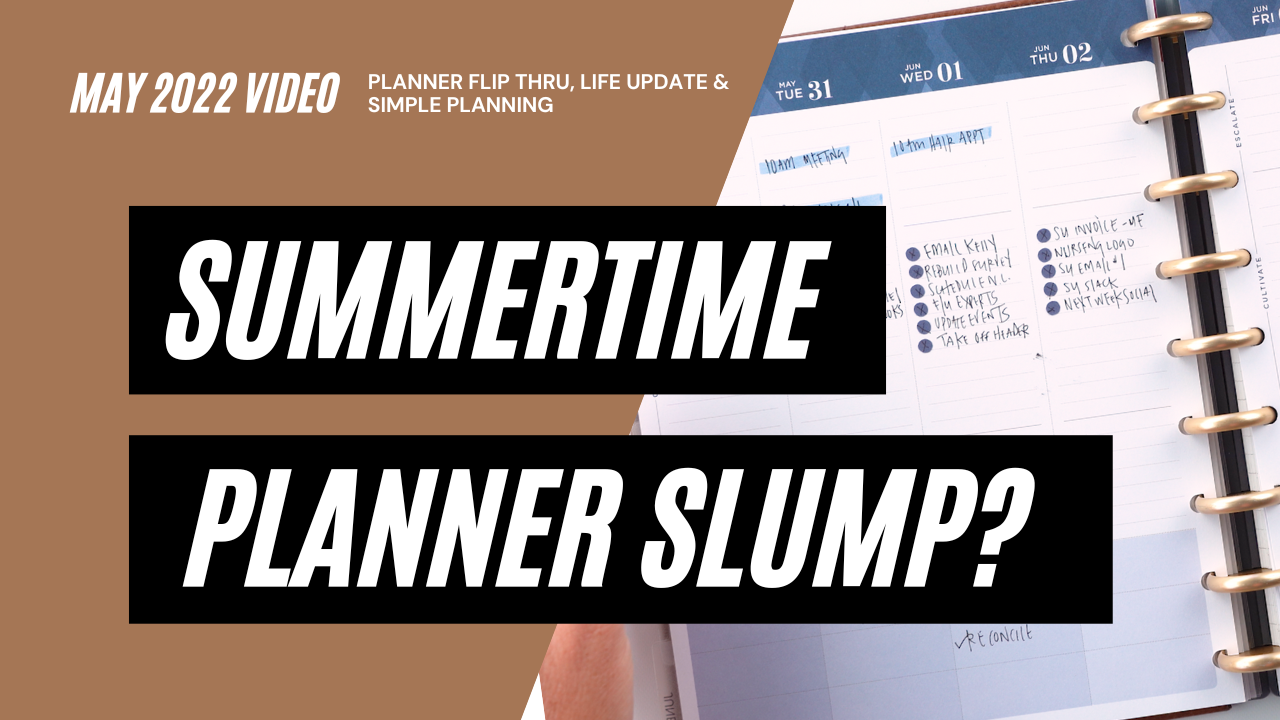 Happy June Planner Friends! May went fast, but also felt long.  So let's dive into planner life.  I've been in a bit of a "planner slump" for lack of a better term.  Basically I mean, I haven't been using my planner much, but I'm totally okay with it.  Life is still trucking along and things are getting done. 
Today, I've got my monthly planner wrap-up and life update video for you.  Prepare yourself for a Jess rambling session about planners, life, prioritizing and more!

Affiliate Links
Here's my affiliate link if you are interested in purchasing a 2022 Makselife planner and accessories.
*this post contains affiliate links. If you purchase using our links we do get a small commission and truly appreciate your support.
Leave a comment