March 2020 Makse Life Planner Flip Through | Productivity with Stickers
March 31, 2020
by Jessica Lewis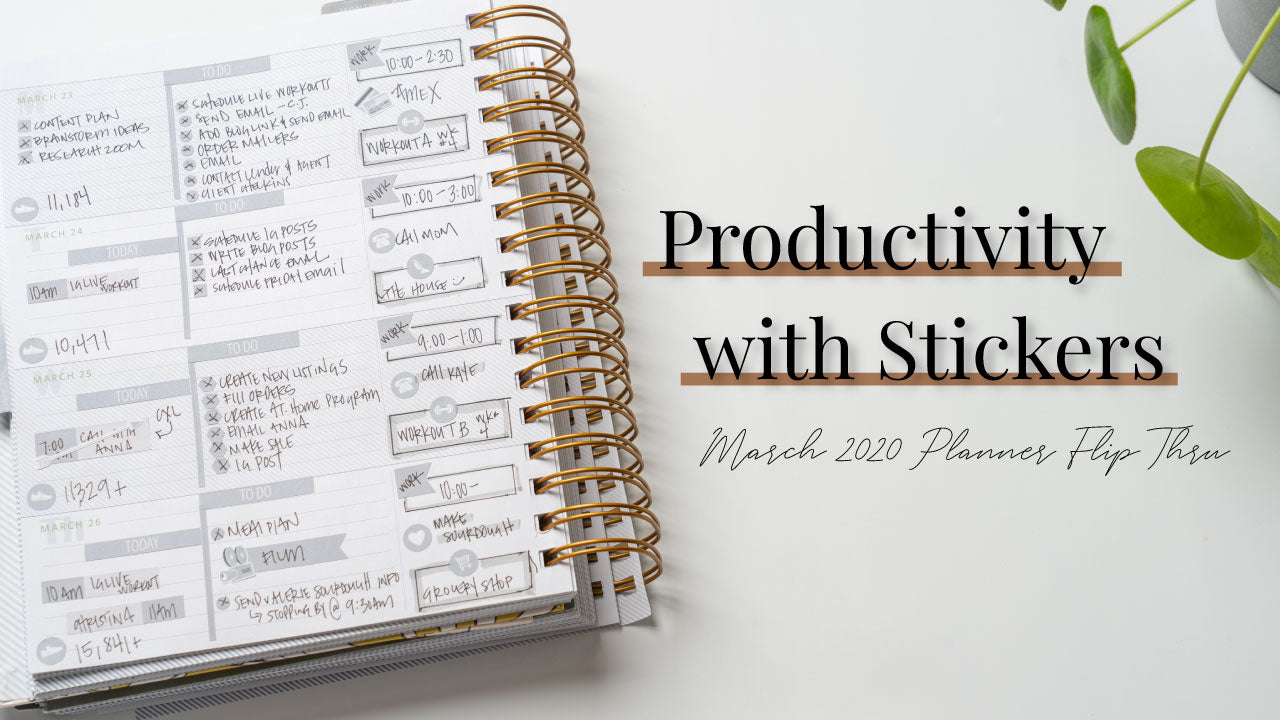 Despite the craziness going on in the world right now, March ended up being a pretty productive month for me and I'm really getting into a groove with my weekly spreads! I'm still loving my horizontal Makse Life Planner and am finding that splitting each day into 2 sections is working great to create a to-do list & having a spot for time based things.  
This month I really played around a lot with colors each week.  I started using Inkwell Press stickers to change things up and loved it! Our new samplers and weekly kits have been my go-to! One of the great things about the Makse Life planner being so neutral is you can pretty much use any colors!
If you want to see my flip through of my weekly spreads for March 2020 check out my video below.  
How did March go for you? Now that we are 3 months into 2020 are you finding you are in a groove with your planner?
Be sure to join our Knockout Tribe on Facebook to connect with fellow planner lovers!
*this post contains affiliate links. If you decide to make a purchase using our links we do get a small commission and truly appreciate your support.
Leave a comment