Makse Life vs Inkwell Press Weekly Goal Planning
December 29, 2019
by Jessica Lewis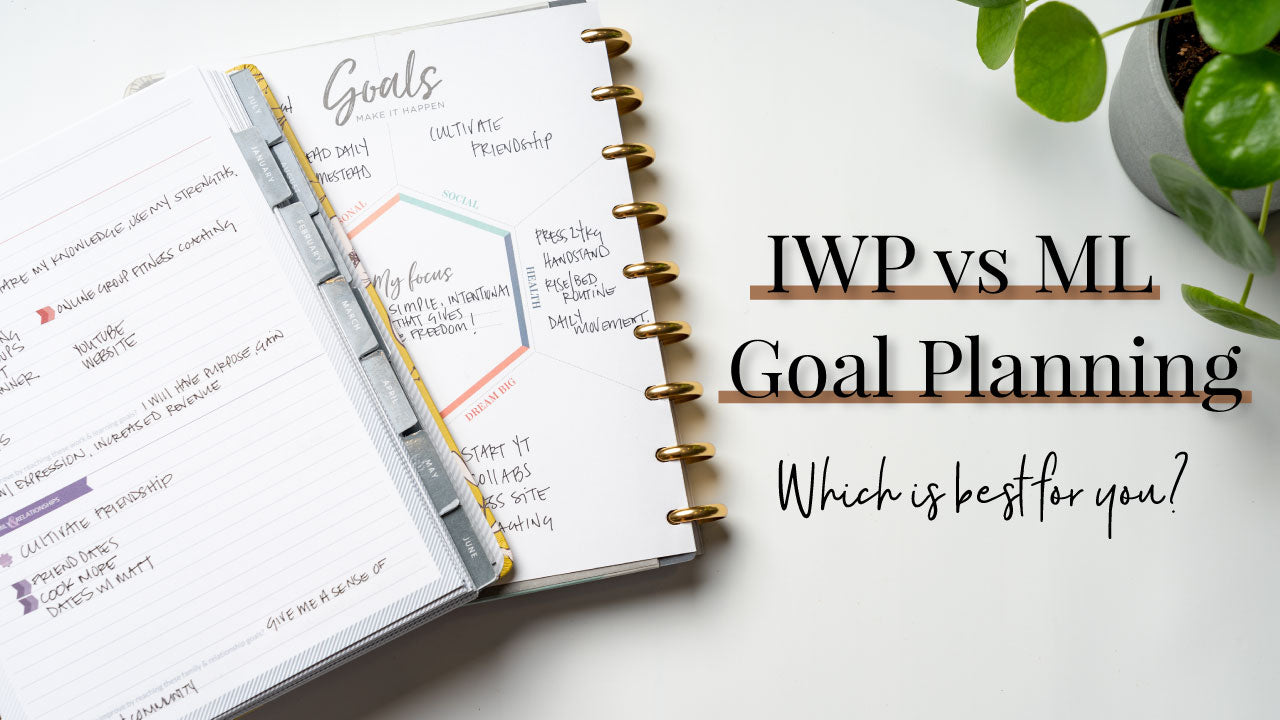 Not sure if Makse Life or the Inkwell Press Weekly is the right planner for you when it comes to integrated goal setting? Today's video dives into the differences between these two planners to help you figure out which is best for your needs.
Simple Assessment
Instructions & Guidance
Great writing space for each layer of goal setting
Seamless color coded breakdown (Annual Goals to Weekly Actions)
More Comprehensive Goal Categories
Inkwell Press Weekly:
No Assessment - simply dive in and set goals
Simple Annual to Quarterly to Month Breakdown
Lacking seamless color coding
Less areas of life to consider
Check out all my thoughts on these two awesome planners in my video below.
 Shop our Makse Life and 2020 Inkwell Press Collections!
*this post contains affiliate links.  If you choose to use our link we do get a small commission and greatly appreciate the support!
Leave a comment