Makse Life planner Unboxing & Review
November 11, 2019
by Jessica Lewis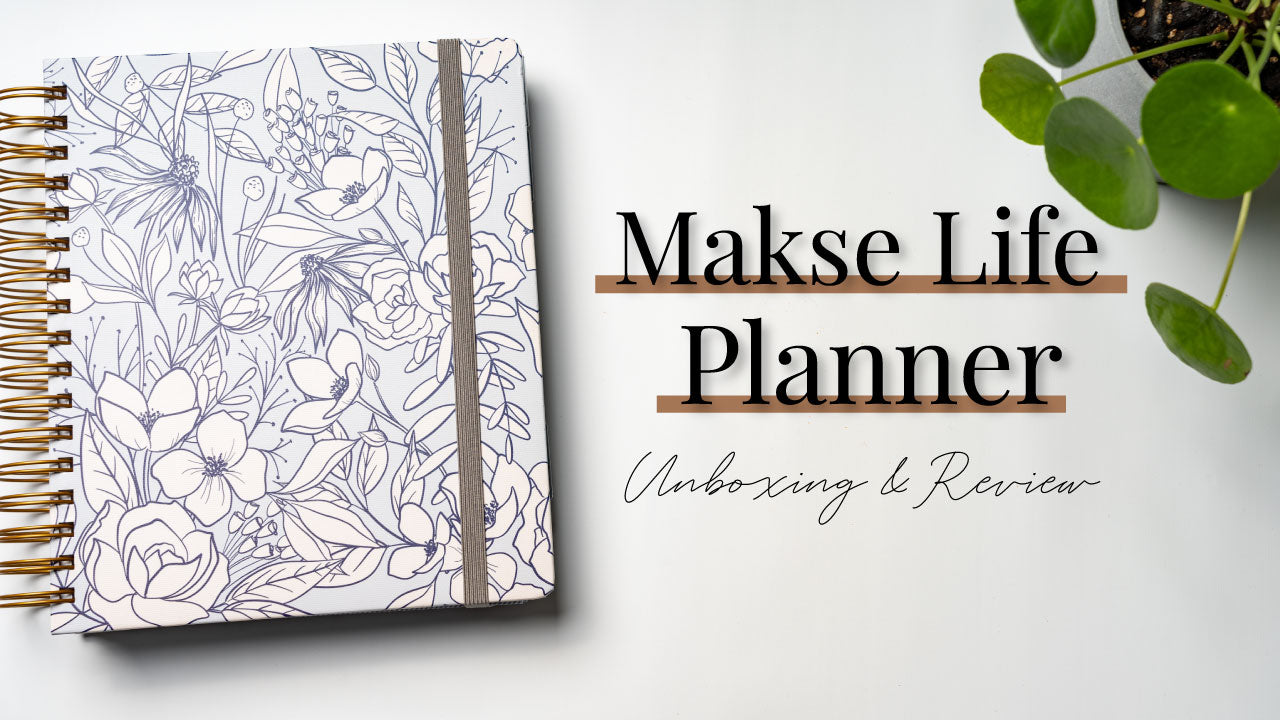 There is an awesome new planner on the scene my friends...the makse life planner by Sierra Friend! If you are looking for a beautiful, high quality weekly planner with an integrated goals system this is the planner for you! The launch date for this planner is Black Friday and they are currently on pre-sale over on her website.  
Check out my review video to see the planner & hear my thoughts!
Highlights:
120gsm thick recycled paper
Soy based ink
High quality, crisp printing
Antique cooper o-ring coil
Sturdy chip board cover with textured vinyl wrap
Beautiful cover with 2 color options
Simple and effective life assessment and goal setting prep section
Monthly goals section
Weekly Notes & Reflection Pages
Weekly Action Steps Pages
Monthly Reflection Pages
Quarterly Assessment 
and extra lined notes pages
Vertical & Horizontal Layout
Sierra is a life & business coach with 15 years of experience and has been using the goal system in this planner successful with clients for years! She and I have very similar approaches when it comes to coaching and goal setting & I think her system is excellent for anyone looking to reach goals of any size using a clear cut, actionable, and simple system.  Unlike other systems that require a lot of deep prep work to set annual goals, the makse life system is concise and to the point making it less overwhelming for those of us that are all about 'less is more' when it comes to goals.
And if you were previously using the Inkwell Press Planner, your transition to using makse life will be seamless! You can expect the same high quality paper and construction you are use to with IWP along with layouts you are familiar with.  So no need to re-invent your regular weekly & monthly planning process! You can use your usual system and integrate the makse life goal setting element! 
Head over to the Makse Life website to take a peek at her planners, learn more about her system and join her mailing list to stay up to date on launch details! Be sure to follow Makse Life & Sierra on Instagram!
ps. we are already hard at work making stickers for the Makse Life Planner! So stay tuned!
*there are affiliate links in this post.  If you use our links we do get a small commission.  
Leave a comment