Keeping it Simple | Plan With Me 4/27/20 Makse Life Horizontal
April 27, 2020
by Jessica Lewis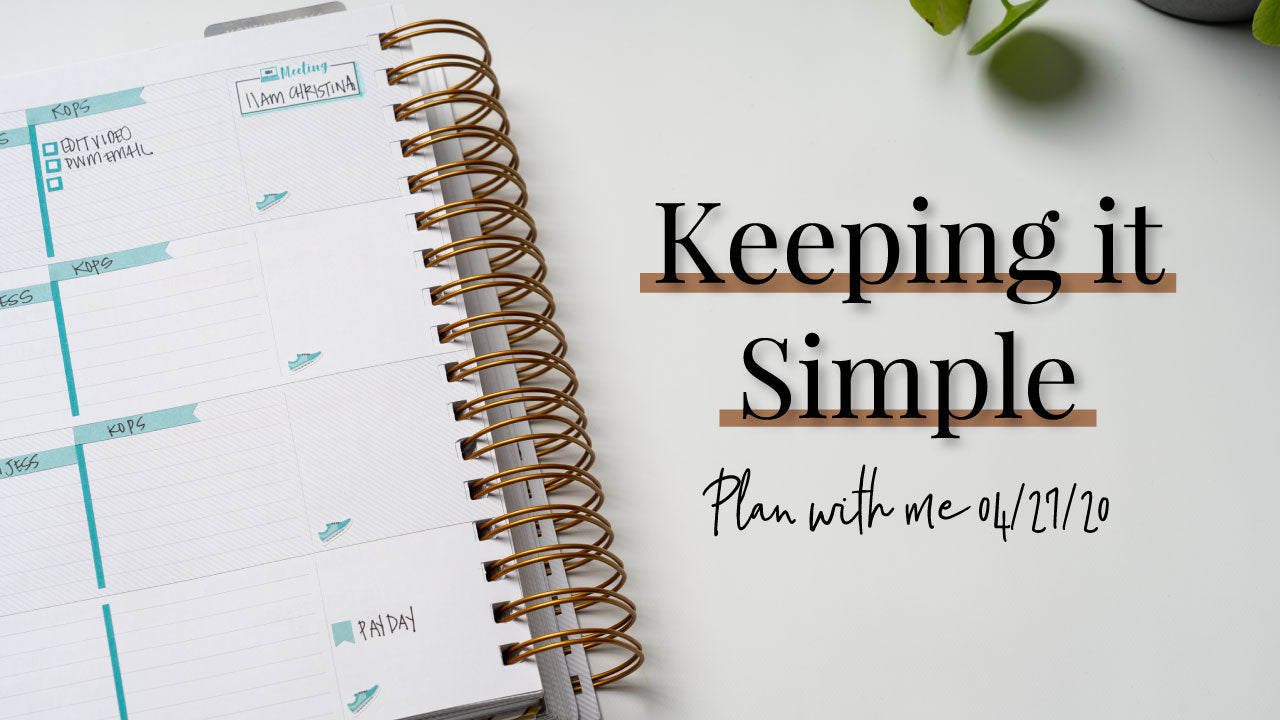 Today I'm bringing you another Plan With Me video! My process is pretty consistent week over week since I've gotten into a groove with my Makse Life Horizontal Planner and keeping it simple has been the name of the game for me!
I'm still loving the split layout I've been using and keeping my task list short & achievable. And I'm actually starting to really like the Weekly Action Steps page in the Makse Life planner - it's serving as a great dashboard for me to prep my planner & life each week.
Check out my process in my latest video!
Shop our Makse Life Collection and NEW #stayhome stickers!
Purchase a Makse Life Planner - they are on sale!
*the post contains affiliate links.  If you choose to use our link to purchase we do get a small commission and truly appreciate the support!
Leave a comment