IWP Flex vs ML Horizontal | 2 Planners 1 Week
August 17, 2020
by Jessica Lewis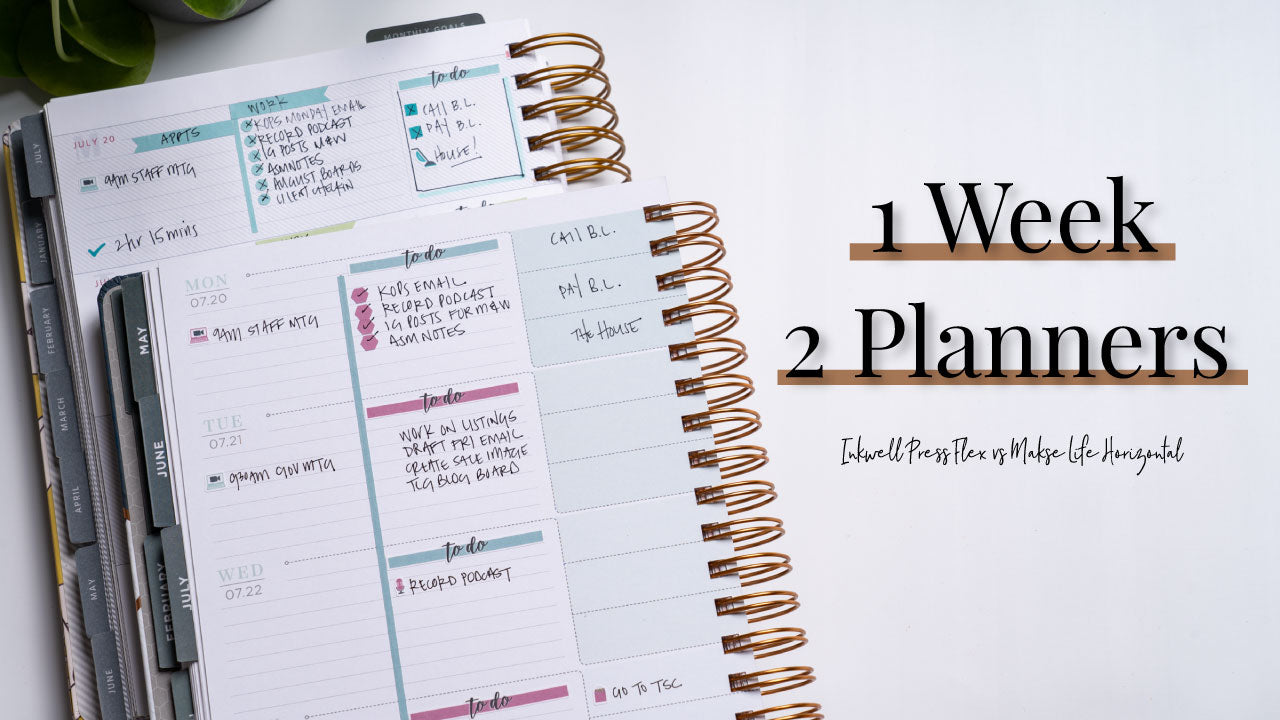 I have another edition of "2 Planners, 1 Week" for you showcasing Inkwell Press Flex vs Makse Life Horizontal! These are both amazing planners and function in a very similar way when it comes to weekly planning.  
Today I share with you how I planned in my Makse Life Horizontal and how I'd set-up my Inkwell Press Flex for the same week.
Shop our Inkwell Press sticker collections! 
It's not too late to purchase a Makse Life Planner and they are 50% off! Click here to check them out!
Also be sure to check our Makse Life coordinating sticker collection! 
*this post contains affiliate links. If you purchase using our links we do get a small commission and truly appreciate your support.
Leave a comment