How to Effectively Plan Your Month
November 18, 2019
by Jessica Lewis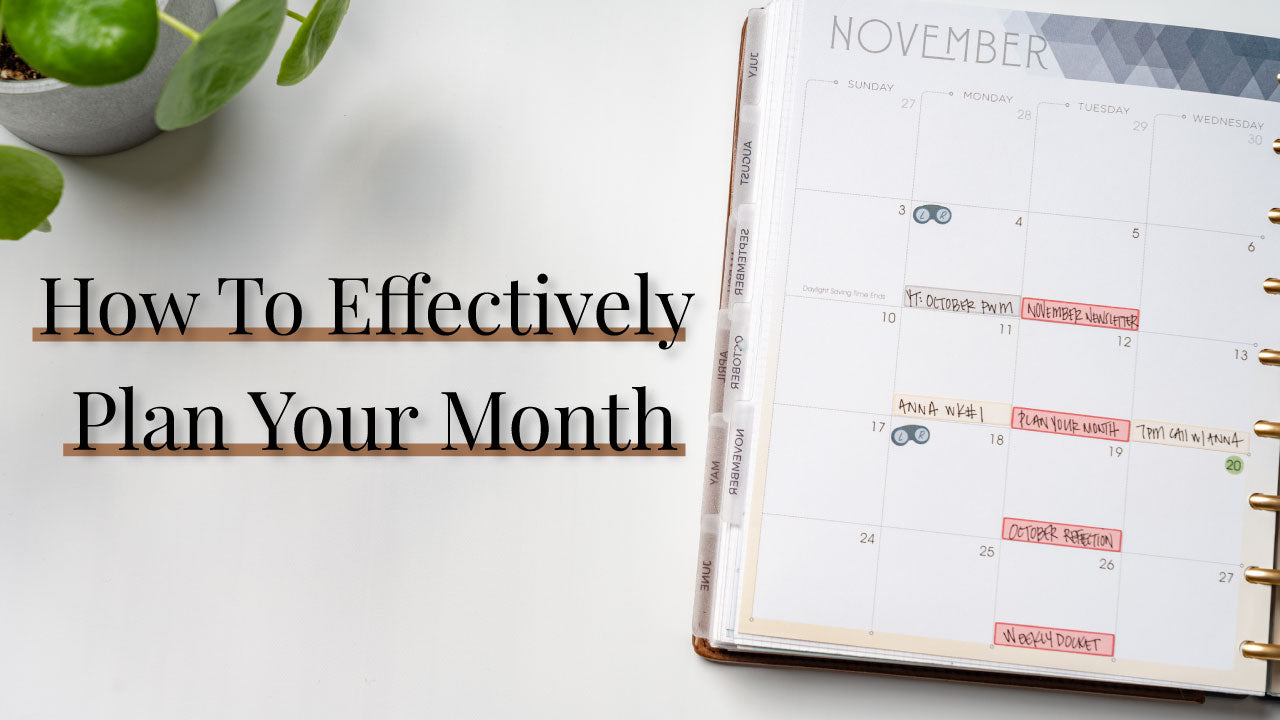 Taking time at the end of the current month to prep for the upcoming month can help you with reducing stress, eliminate over-scheduling and set you up for success! In my latest video I share with you my monthly checklist for prepping my planner every month.  I breakdown each life category and all the tasks within that category to ensure as best I can I don't miss a thing.
Monthly Checklist: 
Financial
Appointments & Events

Note deadlines and due dates

Special Occasions

Block out any time for travel related to these occasions 
Note gifts to buy, cards to send, event details

Schedules (for you & your family)
Health
Home

Note projects to complete 

Goals

Write down weekly actions steps you are committed to in your weekly spreads 

Habits

Set up habit tracker system

Business

Pay bills
Update books
Monthly reports
Schedule/note meetings

Contact

List of people you need to call, email, etc.

Buy

List of things you need to remember to buy
While this process is unique to each person's lifestyle, most of these tasks are things we all need to get done monthly. And this list is not in any specific order so you will need to adjust the order based on your life & priorities. 
My goal is to create a monthly dashboard that breaks down this process, so you can start each month of ready to succeed! In the meantime I hope this post, list and video are helpful in giving you a head start to planning each month. 
Leave a comment