Habit Tracking 101 | Finding what works best for you
January 25, 2021
by Jessica Lewis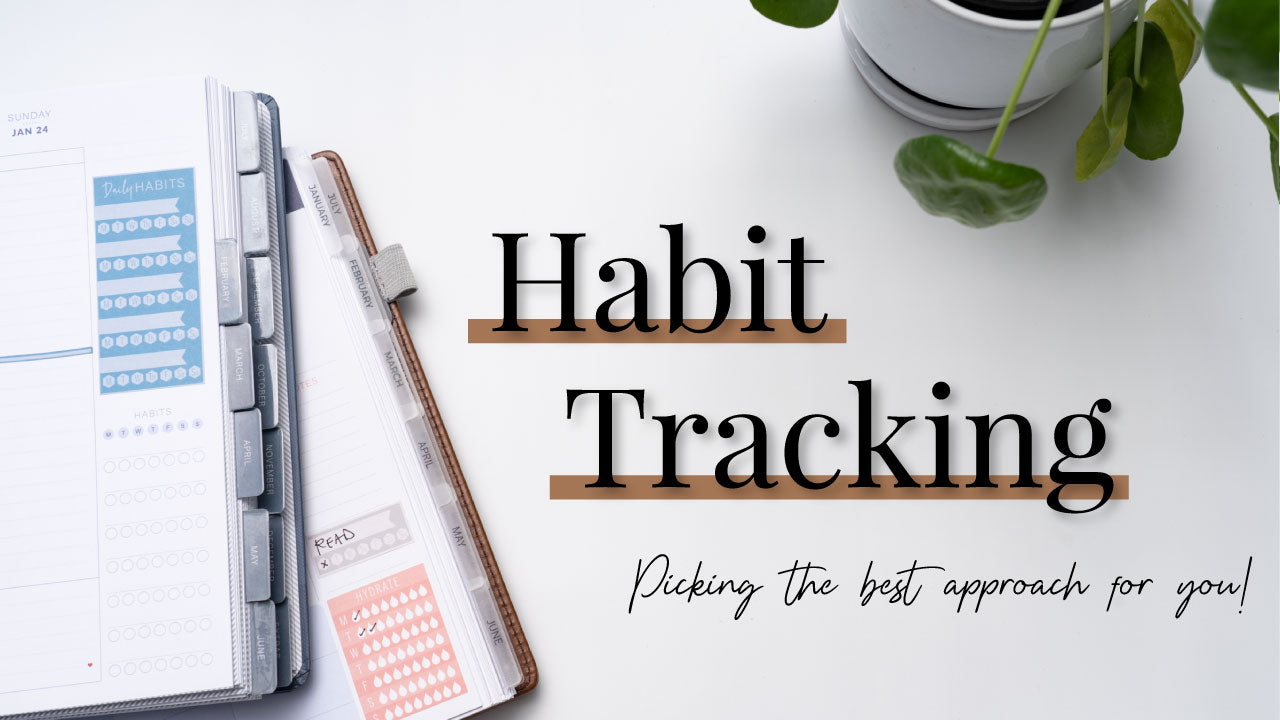 In today's video I'm sharing various ways you can use your planner for habit tracking to help you find the best approach for you! From leveraging your planner's built-in habit tracker for maximum results to using your month view along with a few stickers to see your progress at a glance and more I'll dive into everything habit tracking.
There are countless ways to habit track in your planner...
Built-in Habit Tracking (with pen, highlighters or stickers)
Single tracker
Multi-Habit Sidebar Trackers
Daily Task Tracker
Specific Habit Tracker (ie Hydration)
Month View Tracking (with shape or icon stickers)
Get the details in today's video!
Purchase an Inkwell Press Planner! Shop our Inkwell Press sticker collections! 
Purchase a Makse Life Planner! Also be sure to check our Makse Life coordinating sticker collection! 
*this post contains affiliate links. If you purchase using our links we do get a small commission and truly appreciate your support.
Leave a comment