Goal Setting in Your Inkwell Press Planner
July 13, 2020
by Jessica Lewis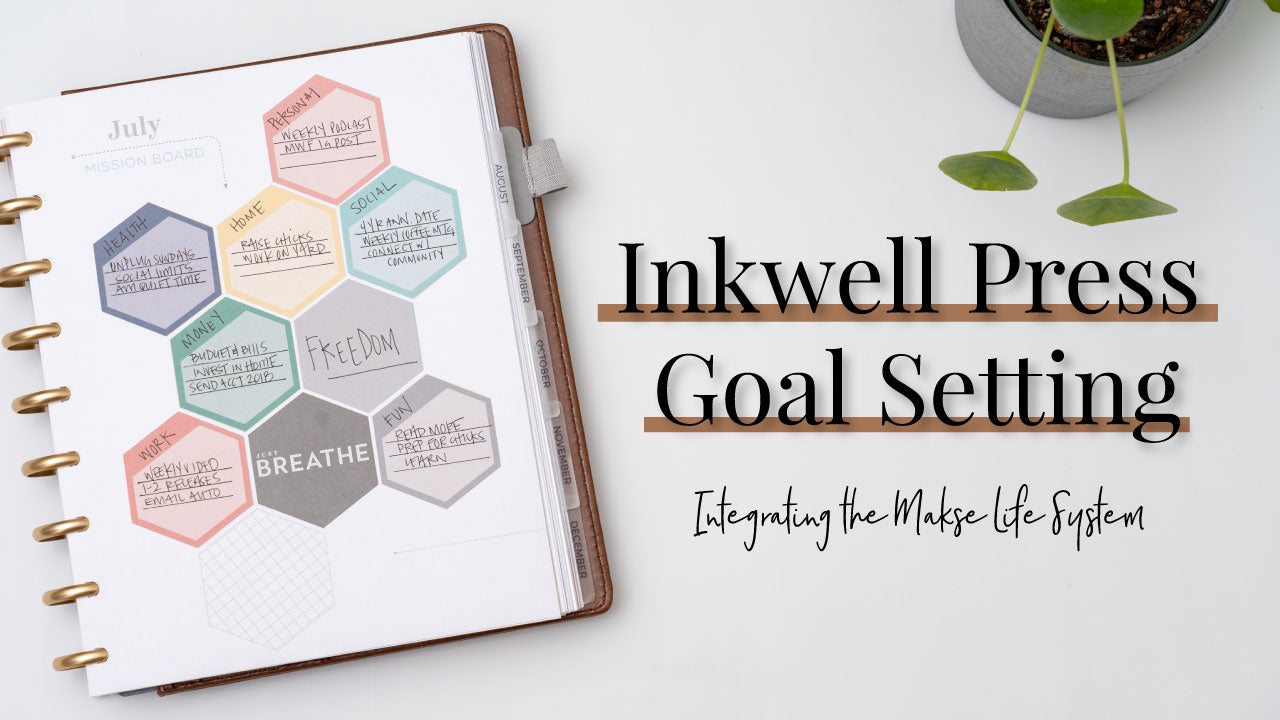 Shout out to our wonderful customer Crystal for asking me to bring you some more Inkwell Press related videos.  Since I've been using my Makse Life Planner this year, I've neglected creating content on IWP, but today that changes!
I wanted to share an updated version on How to Use Your Inkwell Press Planner for goal setting. I also wanted to give you some ideas on integrating the Makse Life goal system with your IWP and share some tidbits on making goal setting work for you! 
Shop our Inkwell Press and Makse Life sticker collections!
*this post contains affiliate links. If you purchase using our links we do get a small commission and truly appreciate your support.
Leave a comment