Goal Setting During Transitional Periods | Reflect & Goal Set September 2019
October 07, 2019
by Jessica Lewis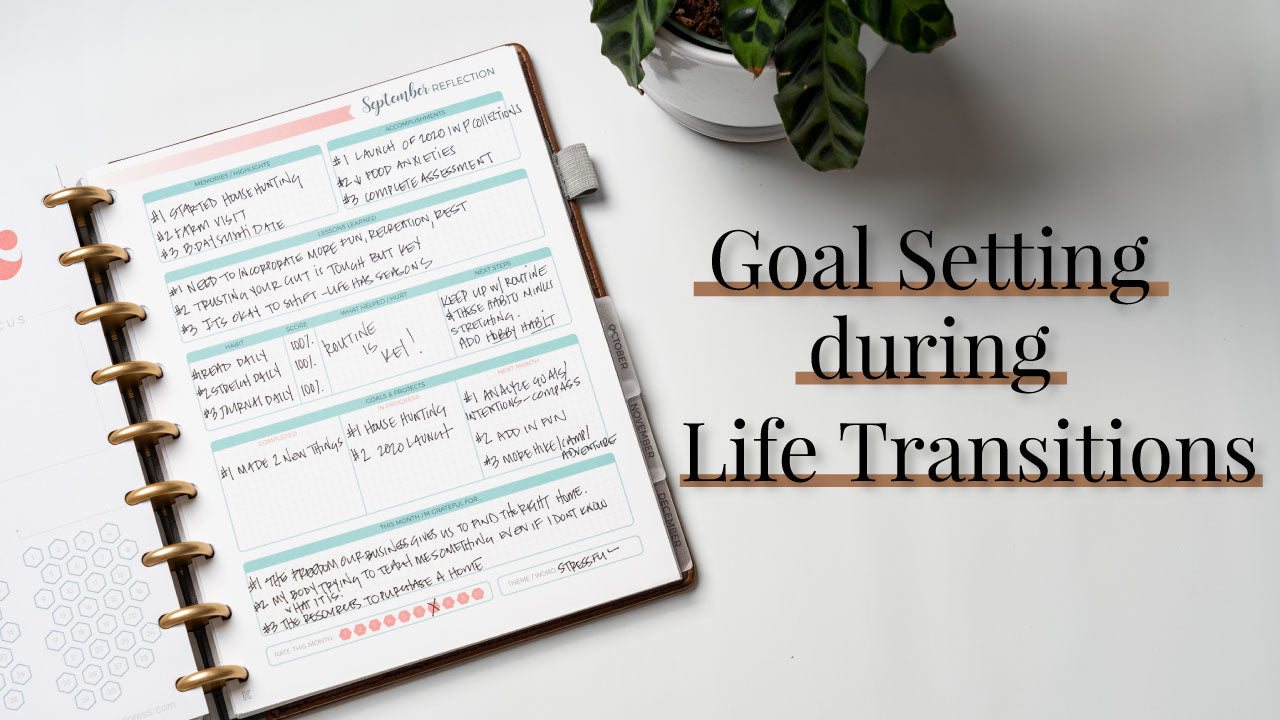 Between Champy & Nala both having to go the vet (thankfully they are both okay), a bout of increased GI symptoms for me and constant house hunting September was stressful month! But I'm thankfully in the last few days of the month my life did a complete 180 and ended with something awesome happening...we went under contract on the perfect little house for us! 
With all this craziness in September there were still many lessons learned and things to be grateful for.  And with moving yet again on the horizon, we are back to being in a transitional period of life. During times when I'm in limbo I don't like to set rigid goals and instead prefer approaching these times with an intention of being present, flexible and having grace with myself.  When so much is up in the air it's easy to want to grab at anything you can to gain control, but often that leaves you feeling drained and can backfire. 
My approach to October and my goals is to devote energy to what is truly important right now (all our closing on the house stuff) and keep everything else simple.  I know my daily routines will keep my life in order and giving myself some space and activities to recharge & rest my brain will help me manage the stress of it all. 
For my insights on Reflection & Goal Setting during transitions in life check out my latest video!
Begin your practice of monthly reflecting & goal setting with our Monthly Reflection Inserts! 
Leave a comment