Goal Re-Set | Focusing for the end of 2020
October 12, 2020
by Jessica Lewis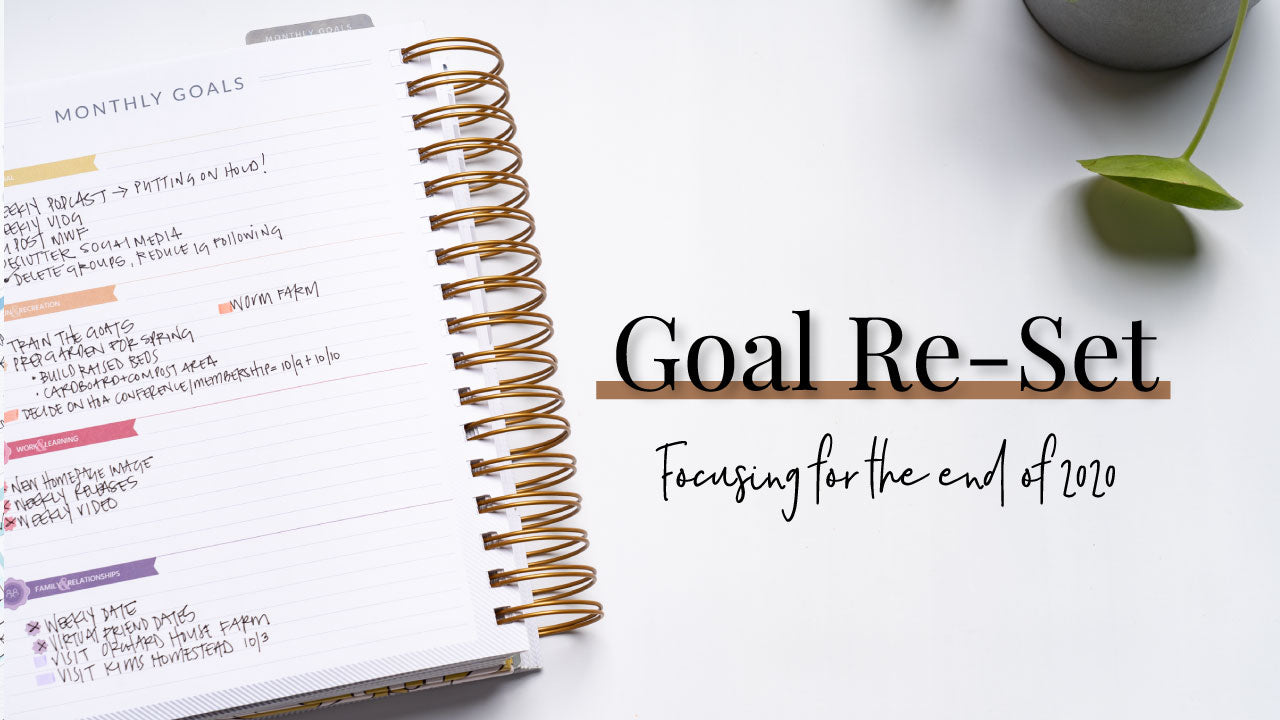 Alright planner friends we are heading into the last 3 months of 2020 and I'm feeling like I still need to make some tweaks to my goals and process.  I've been busier than usual and need to make some adjustments to where I'm investing my time & energy to be sure I'm staying on track with my goals and priorities. While I still haven't uncovered a perfect solution to my goal setting conundrum, I'm slowly starting to figure out what I need to do to not only maintain my productivity but to ensure I'm in a good mental space.
Okay enough rambling...tune into my latest video to hear more musings LOL
Purchase an Inkwell Press Planner! (2021 planners now available)
Shop our Inkwell Press sticker collections! 
Purchase a Makse Life Planner! (2021 planners coming October 2020)
Also be sure to check our Makse Life coordinating sticker collection! 
*this post contains affiliate links. If you purchase using our links we do get a small commission and truly appreciate your support.
Leave a comment