Focusing on My Top 3 | January 2021 Wrap-Up & February Goal Setting
February 08, 2021
by Jessica Lewis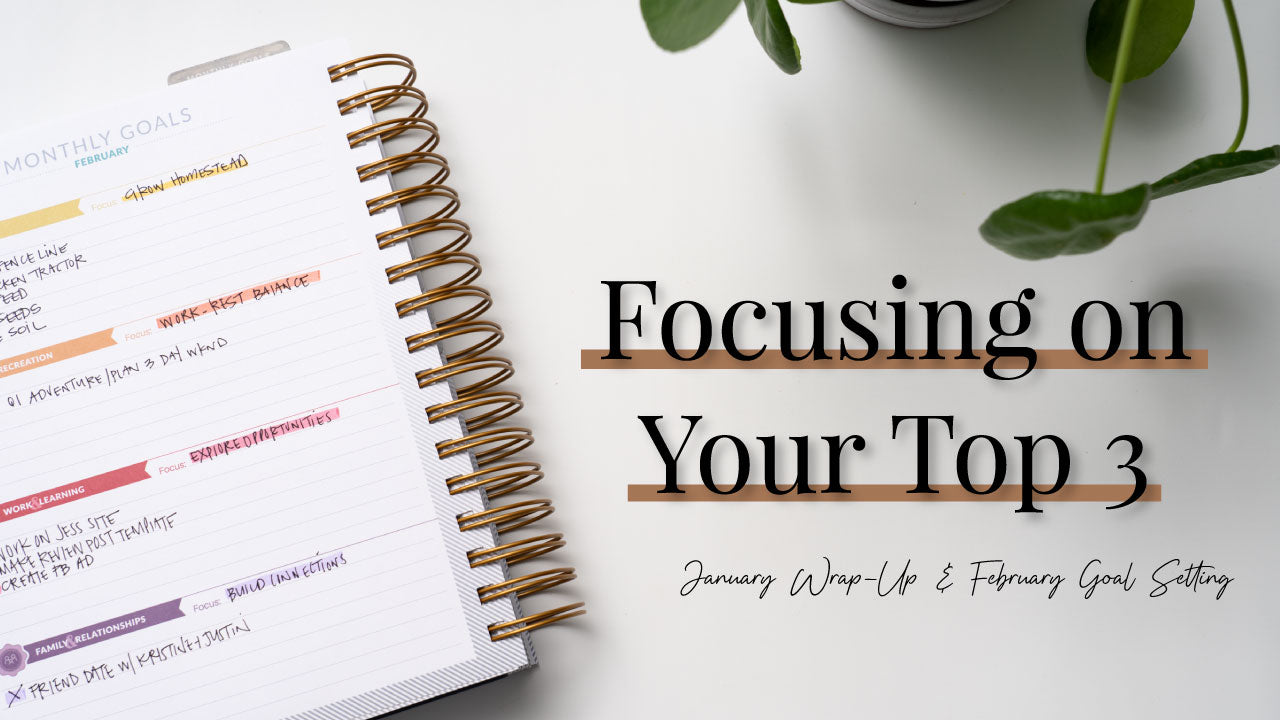 Alright planner friends...Is it just me or did January 2021 feel long and also go super fast at the same time?!
Well it's time for a little reflecting and goal setting session! January was about a "9" month for me on a 1-10 scale.  We had our fair share of ups and downs but all in all I get a lot of goal related action steps done and I'm inching forward on my annual goals. 
This year I'm really focused on my Top 3 areas of life - Personal/Homestead, Work & Biz and Social so I can go big there and keep the rest of my areas in maintenance mode. So if you are interested in hearing my January re-cap, February Goal setting and some Jess musings check out today's video.
Purchase an Inkwell Press Planner! Shop our Inkwell Press sticker collections! 
Purchase a Makse Life Planner! Also be sure to check our Makse Life coordinating sticker collection! 
*this post contains affiliate links. If you purchase using our links we do get a small commission and truly appreciate your support.
Leave a comment