Embracing tough months | February Reflect & Goal Set
March 09, 2020
by Jessica Lewis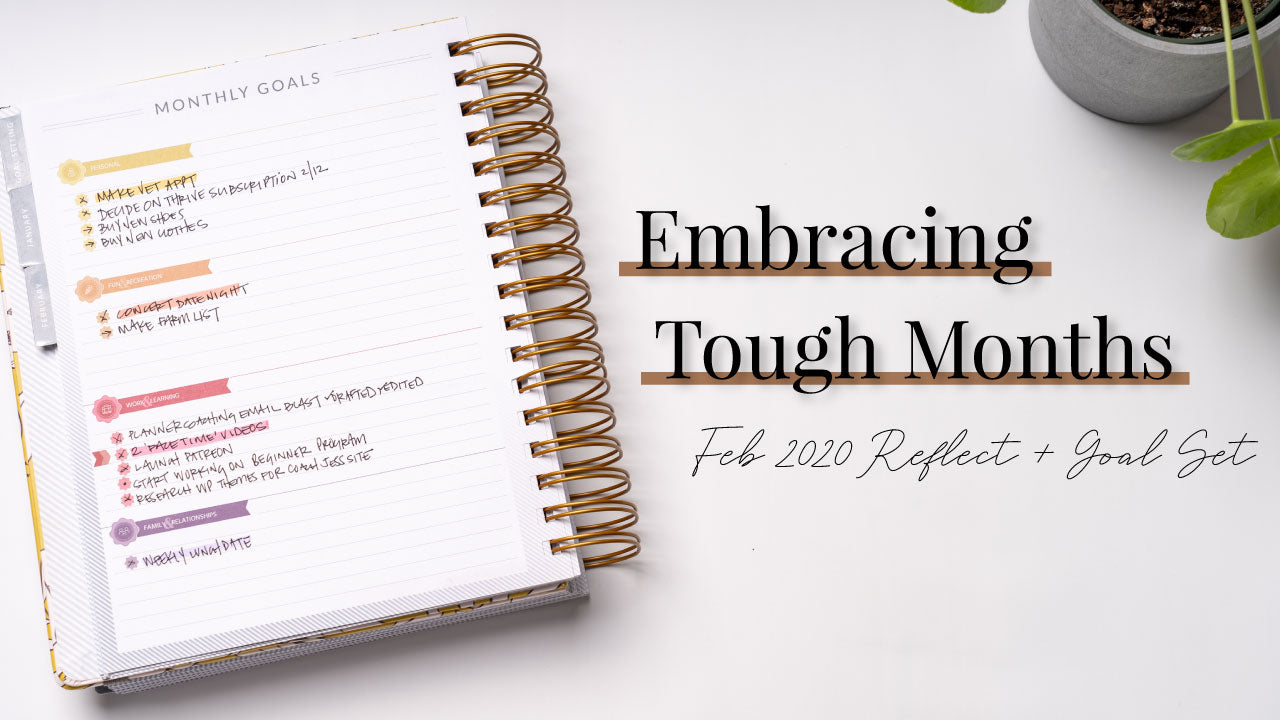 February was a tough month in my world! From business being slow to getting the flu, life has been a bit more stressful than usual.  Despite life's challenges, I'm embracing the importance of making decisions and expressing gratitude for the resources to weather the storm. 
If you'd like to see my full "reflect + goal set" process and follow along as I process my life during February check out my latest video!
Shop our Makse Life Collection!
Purchase your Makse Life Planner and get $10 off using code KOPS10 (valid through 12/31/20 on full priced items)
*this post contains affiliate links.  If you choose to purchase through our affiliate link we do get a small commission and truly appreciate the support!
Leave a comment