Do you need a Weekly Docket?
November 25, 2019
by Jessica Lewis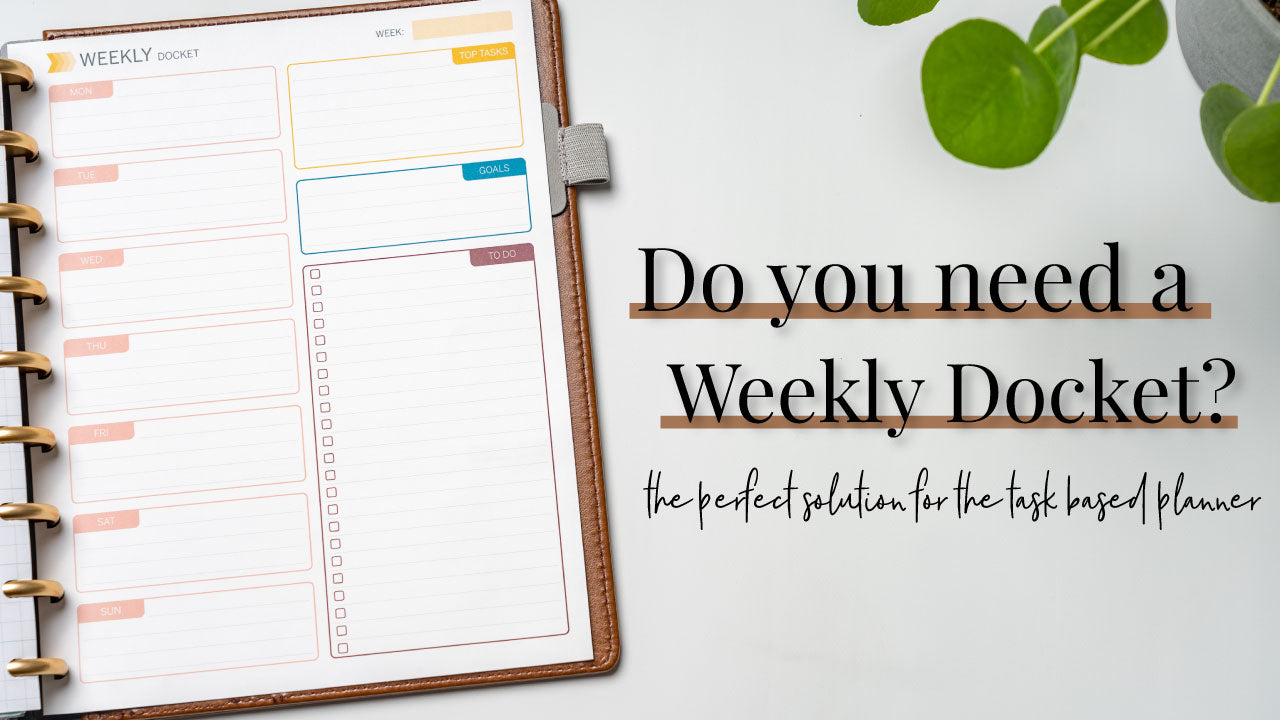 If you have a more task based lifestyle vs a schedule based lifestyle, a weekly docket may be the perfect planner solution for you! This insert allows you to focus more on your weekly top tasks, goals, and to-do's instead of assigning every task to a certain day. The daily section of this insert is ideal for noting the few things on your agenda that are schedule based or have a deadline.
To learn more about this insert and decide if it's the right planner solution for you, check out my video below. 
Shop our Weekly Docket Inserts!
Leave a comment