Create your perfect insert | New Release - Daily Docket
May 10, 2019
by Jessica Lewis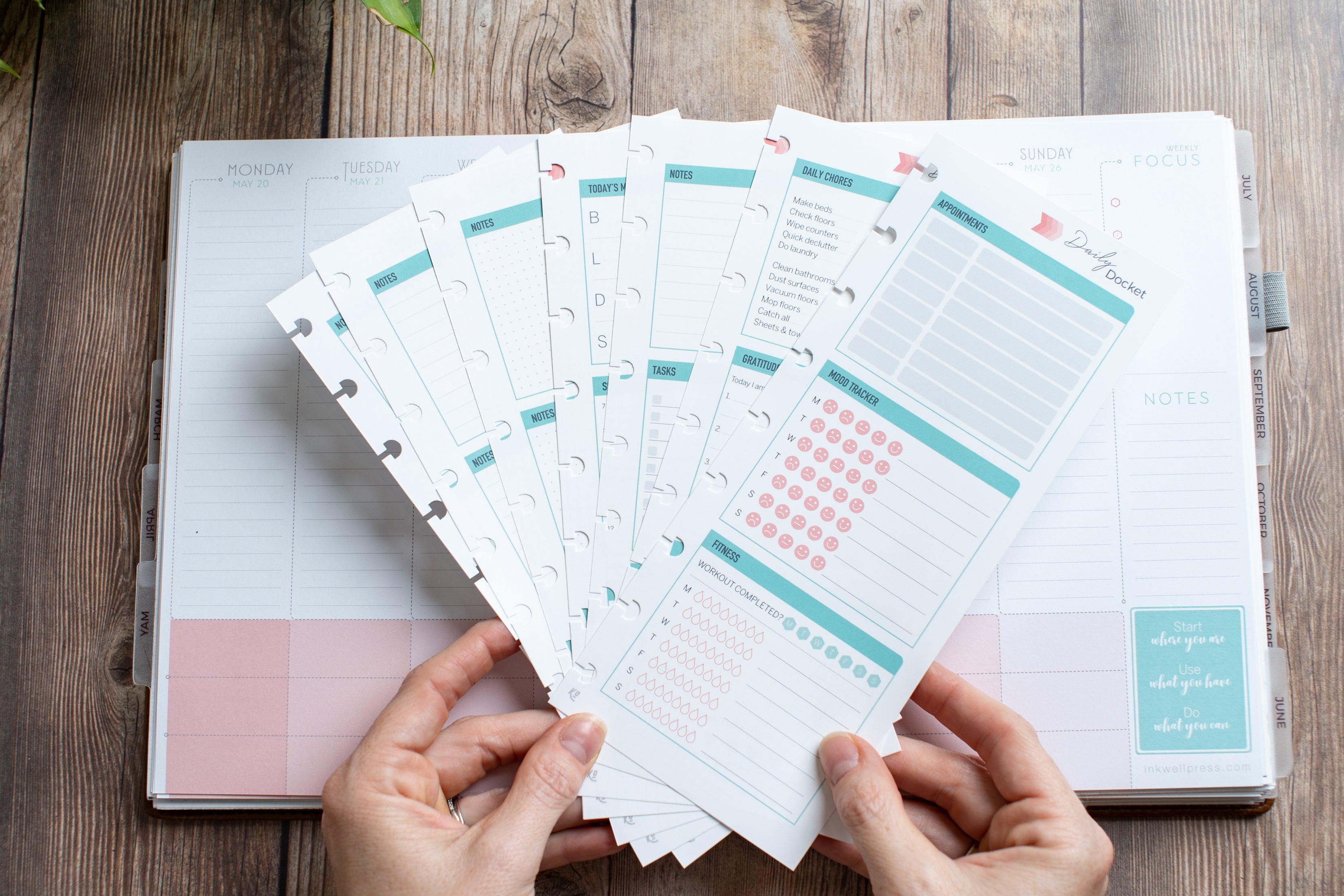 Whether you need extra space to write daily gratitudes or an area of grid paper for notes our new Customizable Daily Docket Insert gives you the freedom to build your perfect add-on insert to get the most out of your planner!
The Daily Docket is a vertical half sheet disc punched insert measuring 3.75 x 9"  with 3 customizable sections.  You can choose from the following options for each section: 
Grid Paper
Dot Grid
Lined Notes
Gratitudes
Acknowledgements
Fitness
Today's Menu
Daily Habits
Schedule
Tasks
Daily Chores
Mood Tracker
Appointments
Simply head over to the Daily Docket and build the add-on insert you need to create a weekly planner spread that allows you to prioritize and organize your day so you can accomplish your goals, knock out that to-do list and enjoy more of your life.
Leave a comment