Cloth & Paper First Impressions
February 01, 2021
by Jessica Lewis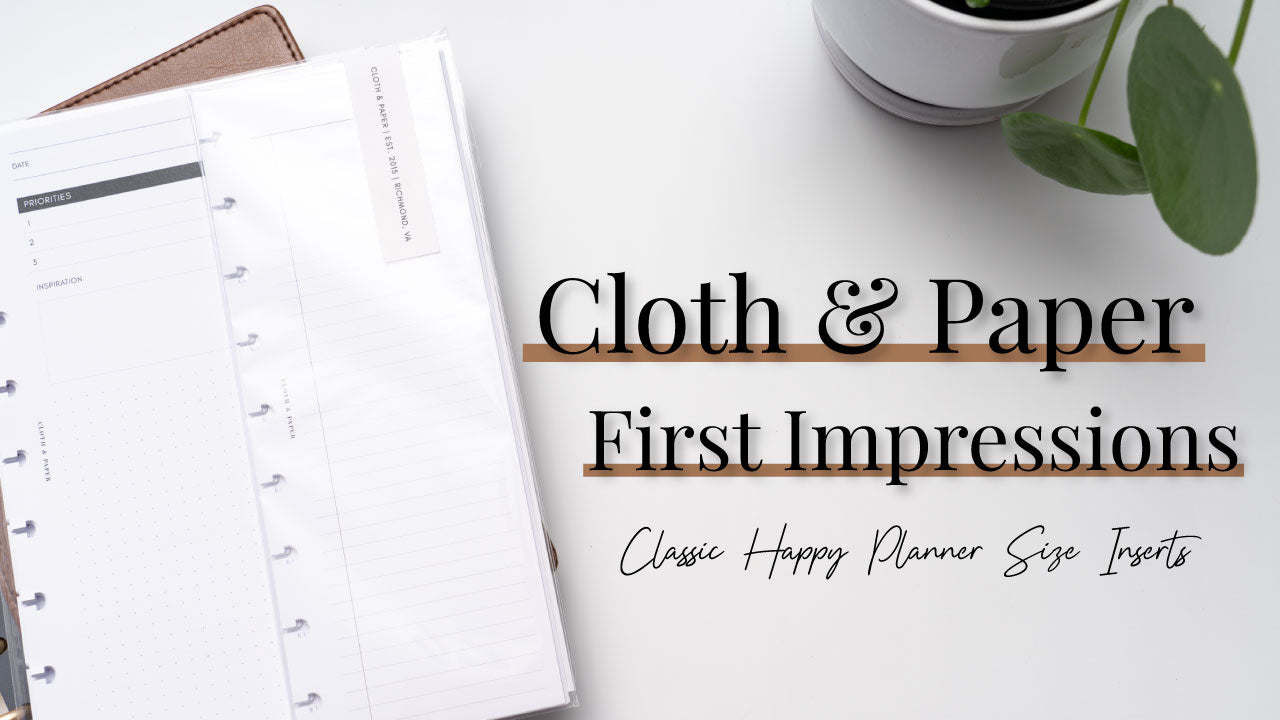 After over a year of stalking the Cloth & Paper website and drooling over people's spreads using their inserts on IG, I finally purchased some inserts and today I'm sharing my first impressions! Spoiler alert...they are awesome!
Here's what I ordered (all in the Classic Happy Planner size so it would fit using my IWP vegan cover and discs):
Undated Vertical Weekly Inserts | 2nd Edition 
Hobonichi Style Undated Weekly Inserts | 2nd Edition
Task Planner Inserts
Undated Daily Inserts
2021 Dated Planner Inserts | Monthly | Sunday Start
Half Page Inserts
Some sticky notes & page flags
While I'm not actively using the planner inserts yet, I have been loving the task pages to create a section in my planner for an inbox/brain dump/running list section. I'm seriously obsessed with the look and vibe of these inserts, but the layouts I picked are much different than I'm use to so I need to sit down and play with them a bit more so I can share spread ideas with you.
In the meantime check out today's video to hear my thoughts on these inserts and to see how a few of our stickers work with the inserts. 
ps. Our transparent corners & dots work great in the Cloth & Paper inserts!
I'm not a Cloth & Paper affiliate yet, but that is in the works.  Check back soon and I'll have an affiliate link you can use if you'd like.
Leave a comment